Symptoms
In FlexiCapture 12 Release 3 versions, document recognition fails with error in task log:
Internal program error: d:\build\teamagent\_work\2\s\0\ocrt\ocr\recpage\xtext\xtextpreprocessor.cpp. 497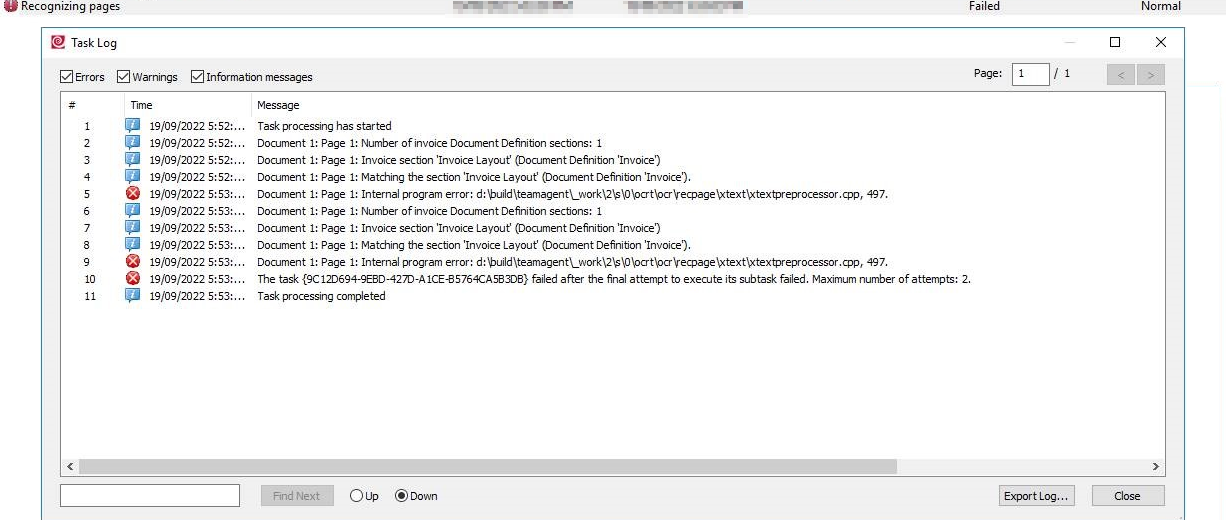 Cause
It is a known issue issue in FlexiCapture Release 3 versions for certain PDF files with text layer.
Resolution
The issue is resolved in FlexiCapture 12 Release 4 Update 1 or later version. Update your FlexiCapture 12 installation to the latest version.
As a possible workaround (less recommended), try to disable using PDF text layer for the document recognition. Use "Use OCR Only" mode when uploading documents to the batch.