Symptoms
An error message is received when opening a Skill in the Advanced Designer.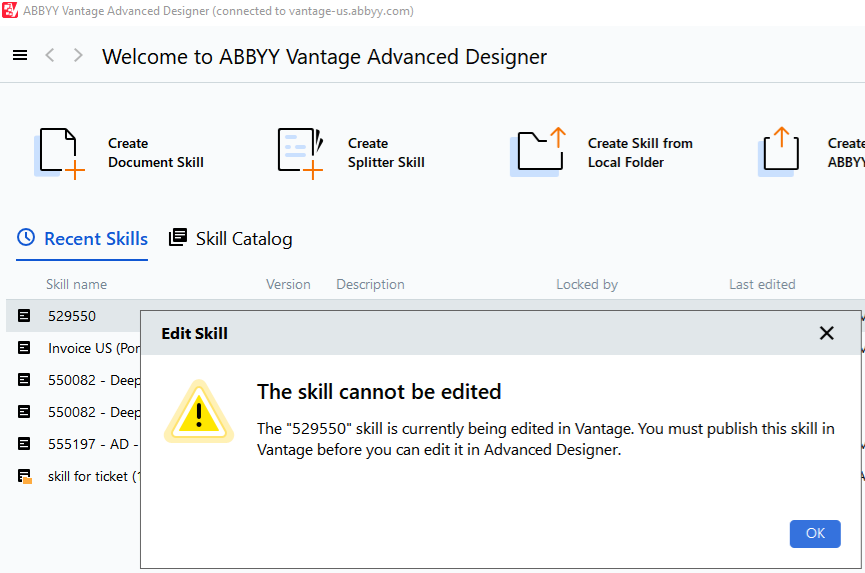 Cause
This is caused whenever a Skill is opened in either the Vantage portal or Advanced Designer and the Skill becomes locked and is not able to be edited in either system.
Resolution
To be able to edit the Skill you can click on the Discard Other Users Changes button, this will allow the Skill to be editable.