Question
How to manage the skill field via Advanced Designer?
Answer
To manage the skill fields, open the skill in Advanced Designer, choose the Menu > Manage Skill Fields: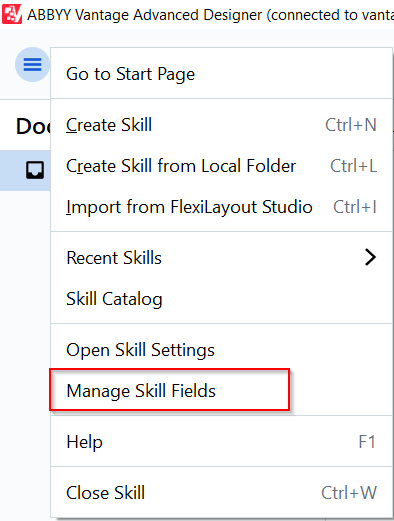 In the manager, there is a possibility to change the position of the fields, to make them hidden or repeatable. As well you can create groups and fields within it.