Question
How to install a Processing Station on a separate computer in case of FineReader Server 14 distributed installation?
Answer
To install FineReader Server 14 Processing Station on a different computer in the local area network:
1. Make sure the target computer fulfills System Requirements;
2. Launch the ABBYY FineReader Server 14 installation program on a target computer and choose "Install ABBYY FineReader Server":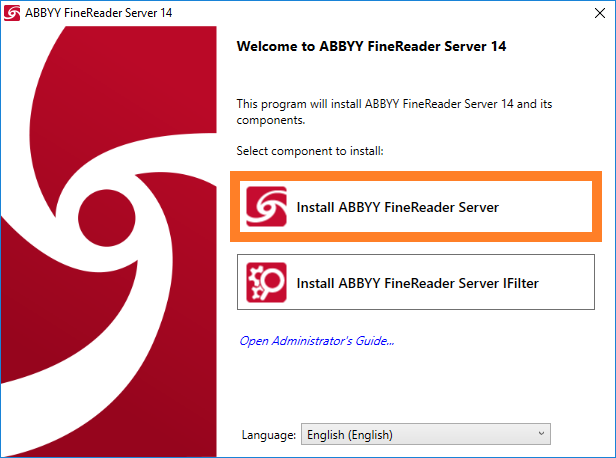 3. In the Program Features select the "Processing Station" component. Also, you may choose to select "Support for Office File Formats" if you plan to use the station for processing office file formats. No other options are needed:
4. Proceed further and choose a destination folder and additional options if needed;
5. After the Processing Stations installation is complete, Processing Stations can be registered in FineReader Server via the Remote Administration Console under the Stations section.
Kindly check: How to Register a New Processing Station

Please note: there is no need for an additional license, the one that is assigned to the Server Manager will be used by all processing stations registered under the Server.