Question
How to deactivate a specific Per Seat license in the License Manager of FineReader PDF?
Answer
If a malfunction occurs on a workstation on which a Per Seat license has been activated, the license can be returned to the server by first deactivating it on the workstation. Only after deactivating the license, it can be installed and activated on a different workstation.
To deactivate a license, please follow the steps below:
In the Licenses pane

, select the required license in the list and click

Deactivate

.



Follow the instructions of the Deactivation Wizard.
Once the deactivation process completes, the status of the license will change to Free or Reserved for.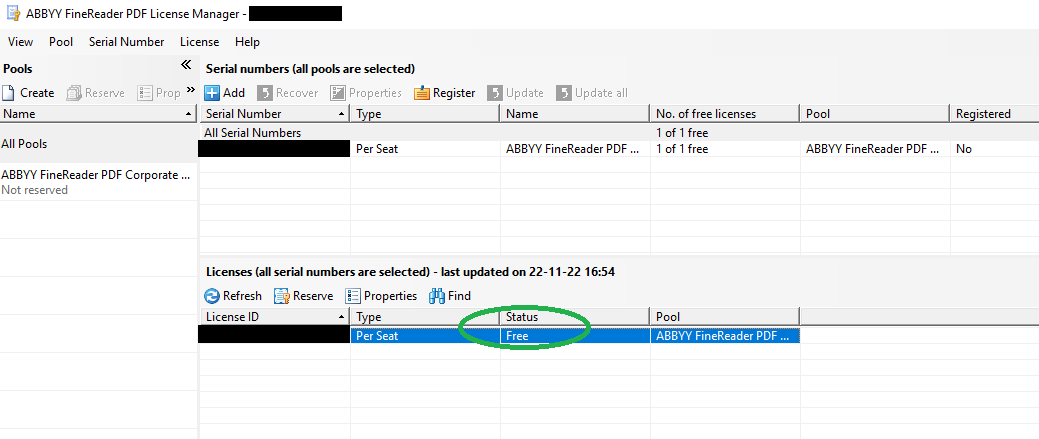 Note: The number of allowed deactivations is limited. You can contact our Customer Support team if you face any issues with the deactivation process in the License Manager.