Symptoms
In Vantage tenant in Skill Catalog page on attempts to open a Document Skill or other Skills for editing, the operation fails with unspecified error:
Something went wrong.
Correlation Id: <Correlation ID>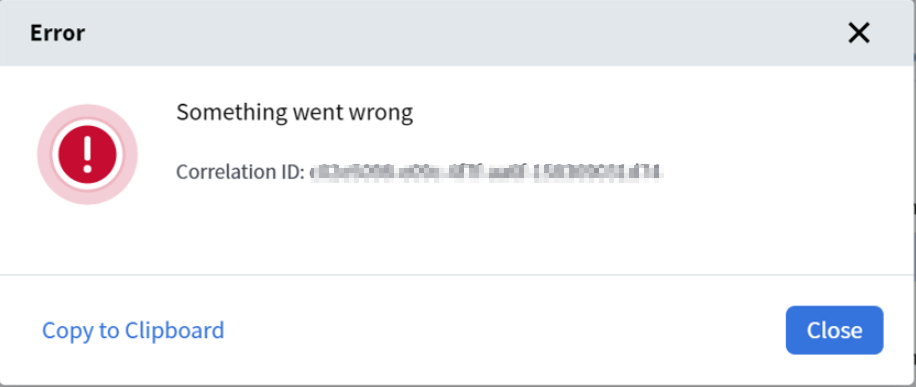 The user has logged in successfully, can navigate through all tabs as normal, and the user role in the tenant provided sufficient permissions to edit specified Skill.
Cause
The request is sent with insufficient permissions stored in the browser cache.
Resolution
Exit Vantage tenant;
Clear browser cache;
Relogin to Vantage tenant.