Symptoms
While creating a new workflow in FineReader Server 14 the following error may occur.
"ABBYY FineReader Server 14 reported an error: Failed to create the workflow, attempt to write a read-only database"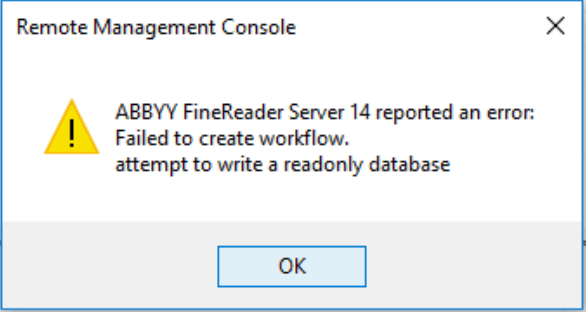 Cause
It is required to grant the appropriate permission for the account under which FineReader Server 14 services are running. You can find a full description of the required permission at Help Center with the link below.
Resolution
To configure proper permission to the service account is needed. Restart the Server Manager service and COM+ Application as described below.