Symptoms
While uploading a modified DocumentBody.xml to the server, an error is returned:
Access denied. Contact your Administrator.
Though all the parameters seem to be correct and loading a file from the server with the same user works fine: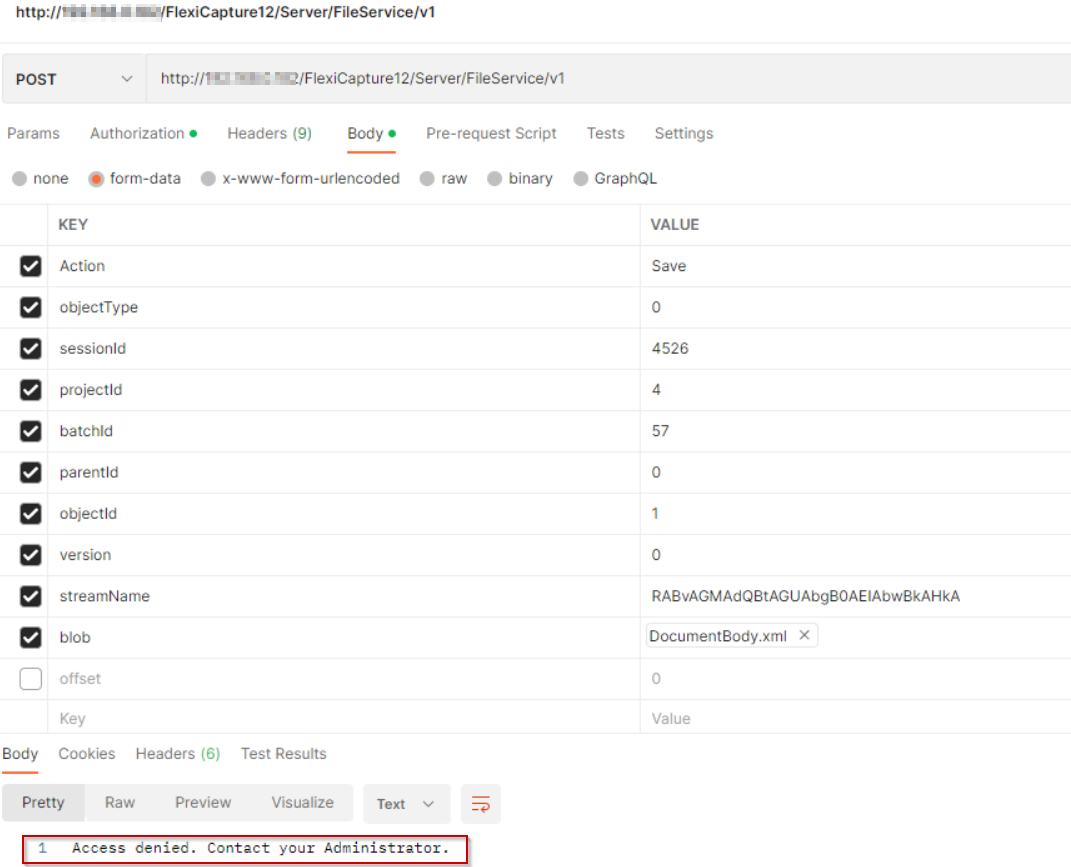 Cause
The most probable reason is that the task has not been got before uploading changes to the server.
Resolution
The sequence of actions can be the following: