Question
When processing a large number of documents with similar layouts that do not contain useful information in certain areas is it possible to limit recognition only to required areas?
Answer
This can be achieved with Area Templates - using the Verification Station (or FineReader OCR Editor) it is possible to create an area template that could be used to determine what area of a document/image should be recognized.
Send a document into processing with a workflow that has Verification enabled on the Quality Control tab;
Open an image (or a document) in the FineReader Server 14 Verification Station and either let the program analyze the layout automatically or draw the areas manually;
Click

Area

>

Save Area Template... In the dialogue box that opens, specify a name for the area template and click

Save.
The resulting area template can be added to a workflow on the "Processing" tab, in the "Advanced Settings":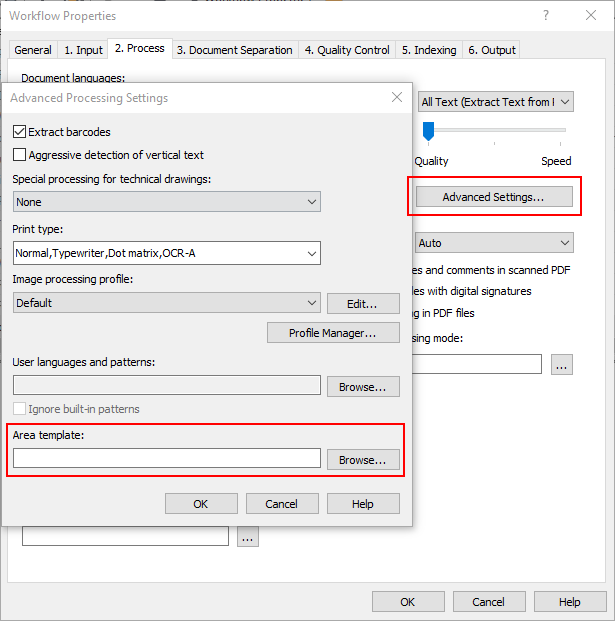 More information on the matter is available on the following documentation page: If you are processing a large number of documents with identical layouts