Symptoms
the database table where the export is set up has more than 36 columns;
the "Test Connection" succeeds;
the Project Setup Station crashes when trying to open "Set Up Field Mapping...".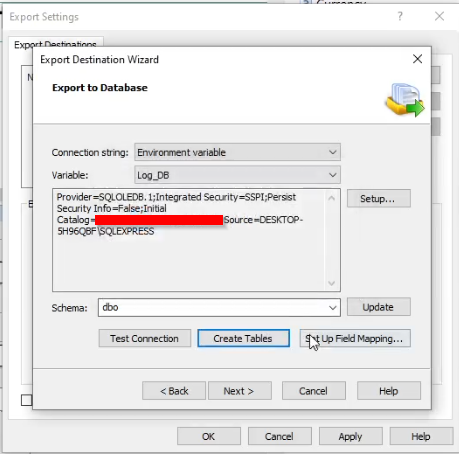 Cause
The table has more than 36 columns.
Resolution
The issue was fixed in FlexiCapture 12 Release 4 Update 2. The latest release can be found here: FlexiCapture 12 Distributed
If an update is not feasible, try decreasing the number of columns under 36 in the destination database table.