Symptoms
There is a Document skill that was created from scratch in Vantage Advanced Designer. However, it is not possible to enable online learning for that Document skill when mapping in a Process skill:
Online learning cannot be enabled for this skill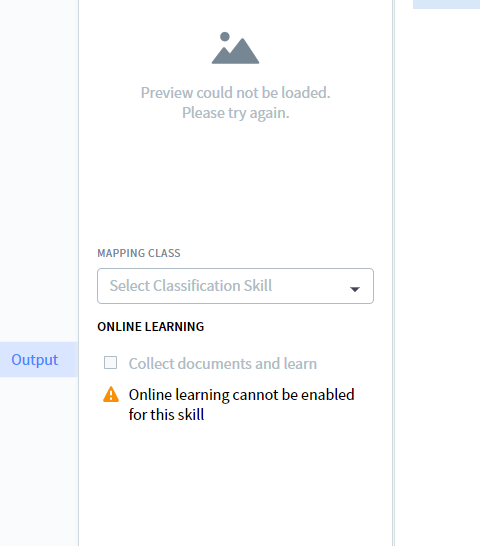 Cause
The Advanced Designer skill pipeline does not have a Fast Learning activity.
Resolution
Add a Fast Learning activity into the skill pipeline in Advanced Designer to be able to use online learning.