Symptoms
Cannot create field extraction training batch: all document sections are greyed out.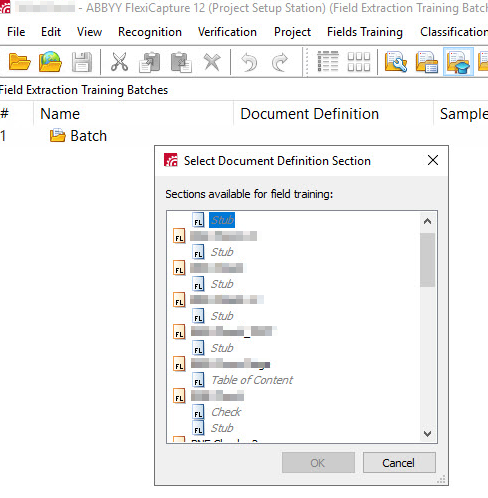 Cause
Field location training is disabled for the document sections.
Resolution
Navigate to the affected document definition.
Open the document section properties.
Enable the Allow field location training option on the General tab.
Save and publish the document definition.