Symptoms
During the deletion of the FineReader PDF program or the program`s folder, the message "This action can't be completed because the file is open in Print Spooler" appears.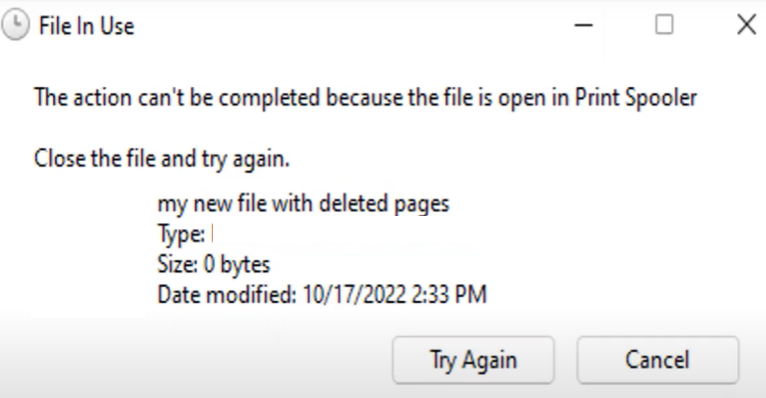 Cause
The notification message appears because Print Spooler is still running, and some files are in the printing queue.
Resolution
To resolve the issue, please apply the recommendations below:
Press Win+R on the keyboard to open the Run dialog box.
Type services.msc in the text box and click OK.
Scroll down and look for the Print Spooler service. Right-click on it and select Stop.

Delete the program or the needed folder. After that, the Print Spooler service can be started again.