Symptoms
The Advanced Script Rule is not visible in the Field options, and the following error appears:
Access error: Attempt to read data from inaccessible field. FullName: "Some field name". Id: XXXXXXXX-XXXX-XXXX-XXXX-XXXXXXXX
Cause
The issue may be caused by the rule referring to the field, which is not enabled on the Edit Rule tab and is not available within the rule's context. Also, unchecking all the Fields on the Edit Rule tab may cause the behavior when the rule disappears from the Field options.


Resolution
To fix the issue, the corresponding field has to be enabled for the rule on the Edit Rule tab.
To open the Edit Rule tab, switch to the Errors view tab and click on the script rule name: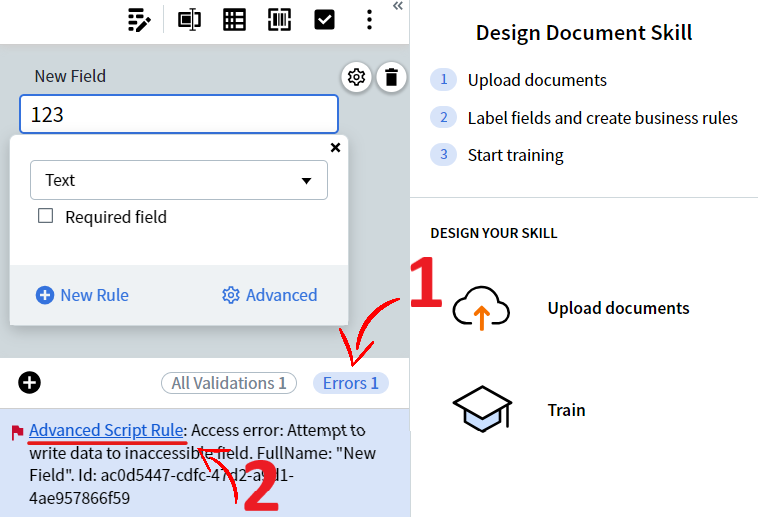 Once the Edit Rule tab is opened, enable the problematic field for the rule and Save the changes.