Digital signatures available for signing in ABBYY FineReader PDF 15 are located in the Personal certificate store of a user account. All certificates that contain a Private Key are shown in the application. Make sure you have a Trusted Root Certificate for the signature you want to use.
To see the list of the certificates available in the MS certificate Personal Storage:
Press

Windows+R, type

certmgr.msc

and click

OK;
Open

Personal > Certificates;
Find the certificate you use for signing in FineReader PDF15;
Right-click on it and select Open and make sure that the certificate is valid;
Open the Certification Path

tab and make sure that all certificates in the tree including the Trusted Root Certificate are valid.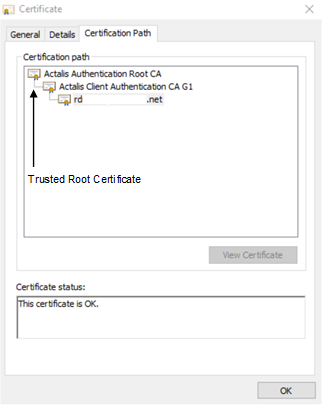 After the document is signed with a valid signature, PDF-viewer may display it as invalid on a computer that does not have a Trusted Root Certificate which was used to sign the document.