If matching results are different in FlexiCapture and FlexiLayout Studio, then the following techniques could be used:
1. Check if the image processing options are the same for FlexiCapture and FlexiLayout Studio. For FlexiCapture they are stored either in the Image Import Profile Properties, or in Project(Batch) Type Properties on the Image Processing tab: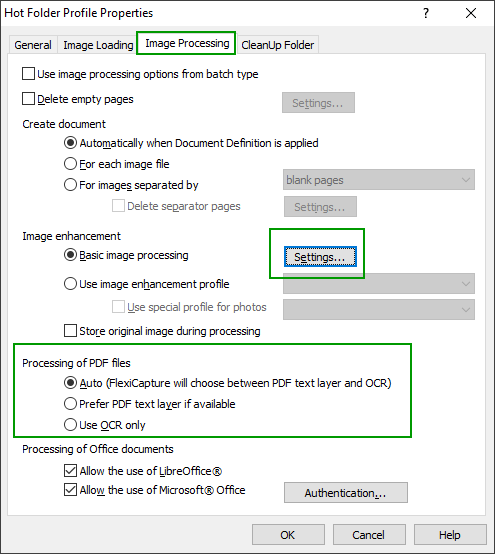 For manual image adding they can be found under the Image Processing Settings... button: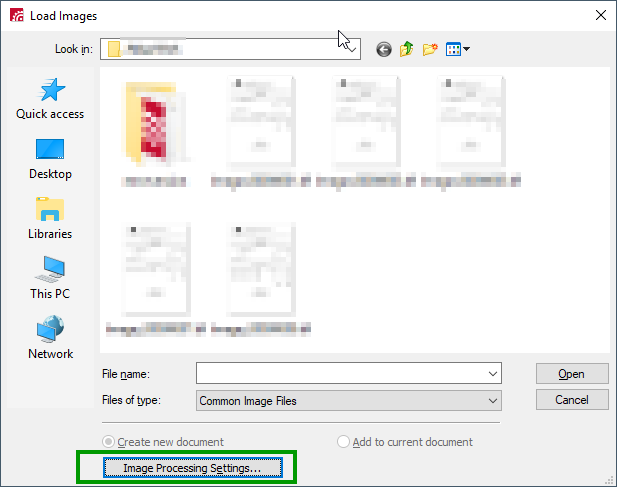 2. If the settings from p.1 seem to be identical, please save the problem image document in FlexiCapture batch as bmp of tiff file:


and load it in into the FlexiLayout Studio project with all the corrections switched off: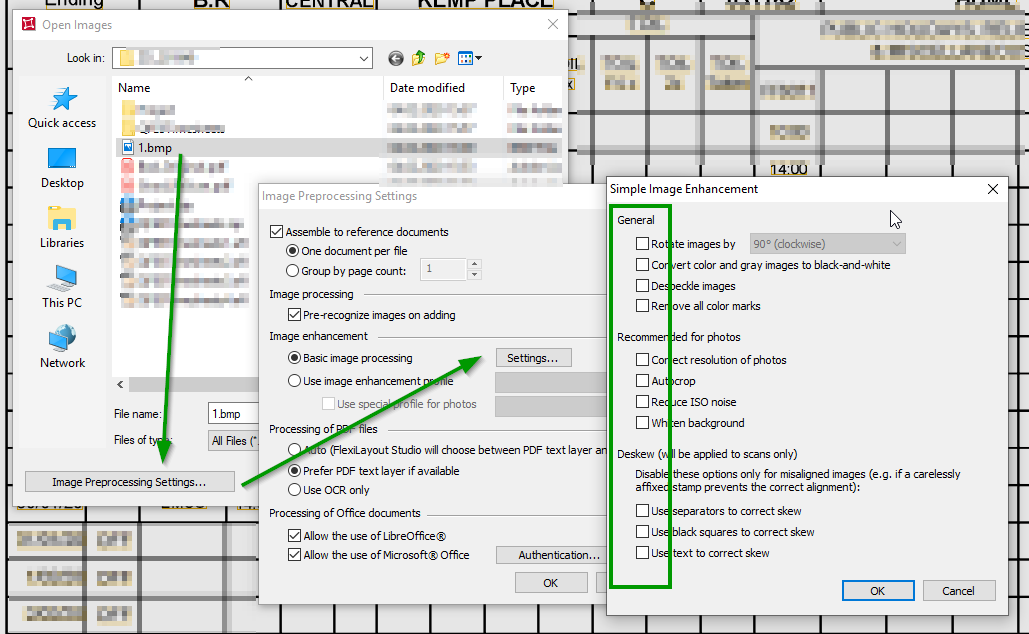 Then try to Match this image.

3. If the previous steps did not revealed the cause of discrepancy and the original file is in PDF format, please try to switch to the Use OCR only option of the Image Processing tab in FlexiCapture Project properties: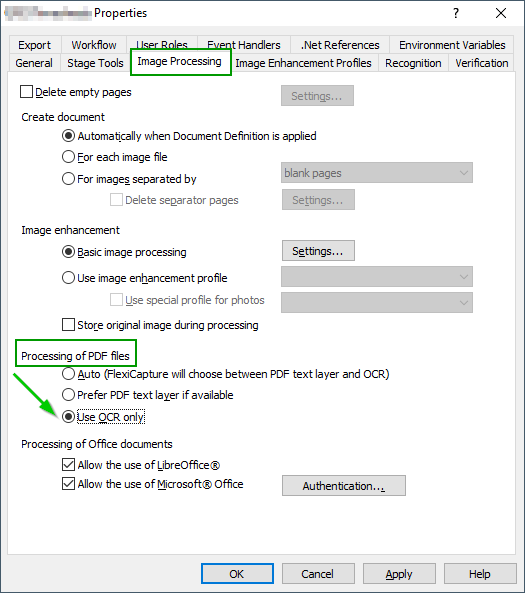 4. Sometimes the PDF's text layer is recognized differently in FlexiCapture and FlexiLayout Studio.
You may add some extra blocks in your FlexiLayout Studio project that will show the region of a missing field in the FlexiCapture and the text captured in that region, in order to provide additional information.