Symptoms
Trying to activate a FlexiCapture Engine 12 license through the License Manager you can get the error This serial number cannot be used to activate ABBYY SDK 12: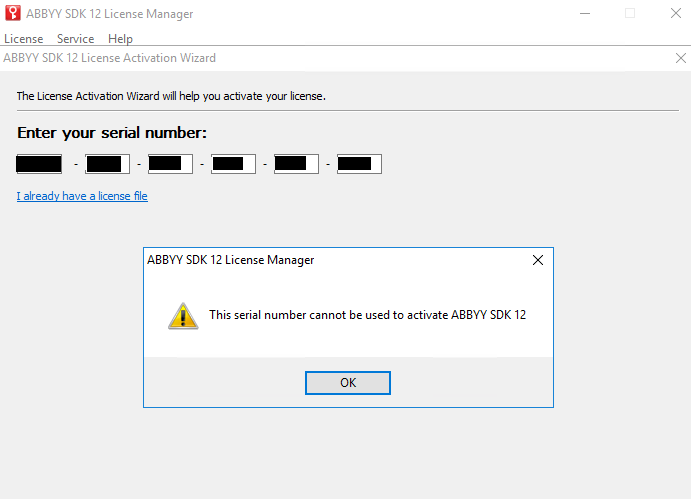 Cause
The reason for such behavior is connected to the license protection type: the license uses online protection which does not require activation.

Resolution
Please specify the appropriate license parameters during the initialization: ProjectId, license path and password.
For more information please refer to the FineReader Engine 12 Online Licensing article.