Symptoms
While running ABBYY activities inside Uipath you may receive the "Capture Data: Failed to get verification URL" message inside the Uipath Studio Output tab.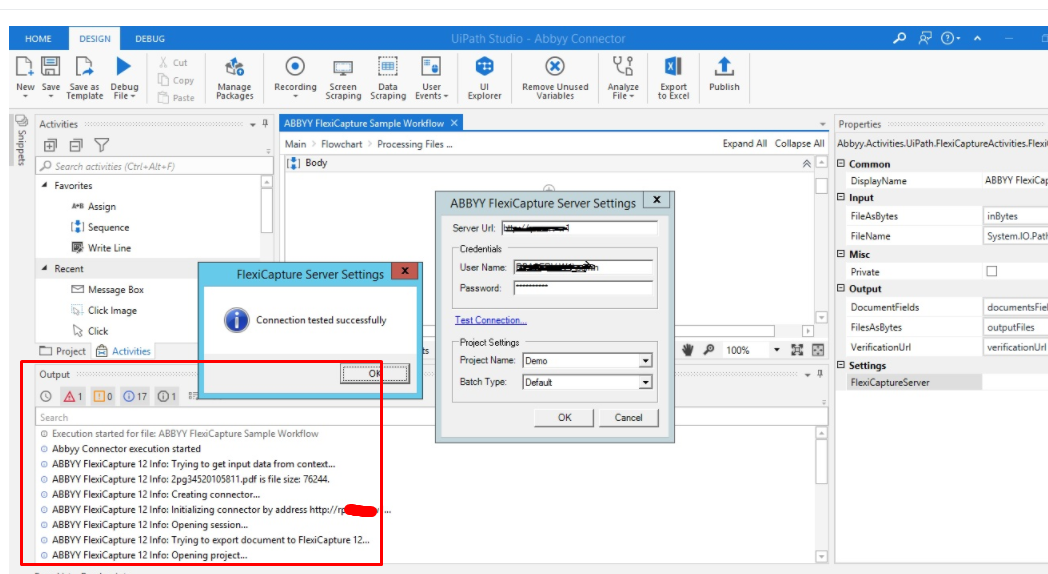 Cause
The error message most likely connected with the misconfiguration of your FlexiCapture project.
Resolution
In order to troubleshoot please make sure:
1. 'Enable web station' option is enabled in your FlexiCapture project properties
Project > Properties > Workflow > Verification stage.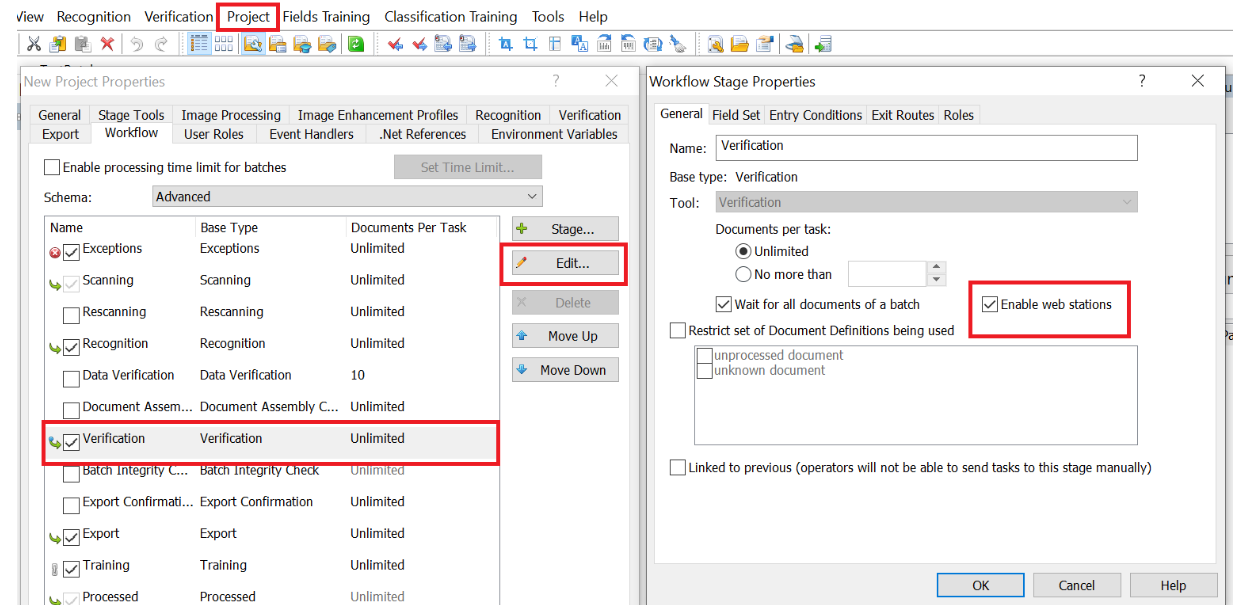 2. The FlexiCapture user under which the processing is performed has the Verification Operator role for the corresponding Batch types: In the FlexiCapture Admin&Monitoring Console go to Settings > Users.