Question
How to create and use Custom Dictionaries in FineReader Server 14?
Answer
Follow the steps below to create a Custom Dictionary.
Load the file into Verification Station and go to Tools > Language Editor > New:


​



Create a new language (more information in help: https://help.abbyy.com/en-us/finereaderserver/14/vs_help/newlang).
Set a user dictionary: the words can be imported from a TXT file, added manually or exported from a previously created user language.
You also can add the words to the dictionary by pressing Verify in the Text pane of the Verification Station:

You will be able to verify each low-confidence word individually and add it to the dictionary.
Save the result using one of the options:
Press Tools > Save Patterns and Languages to save the new language you created;

Press Export in Language Properties > User dictionary > Edit of the language that you created to export the dictionary.
To use the Custom Dictionary you just created, go to Workflow properties in the Administration Console, open Process tab and load the Custom Dictionary or the User Language (depending on which option you chose on the previous step):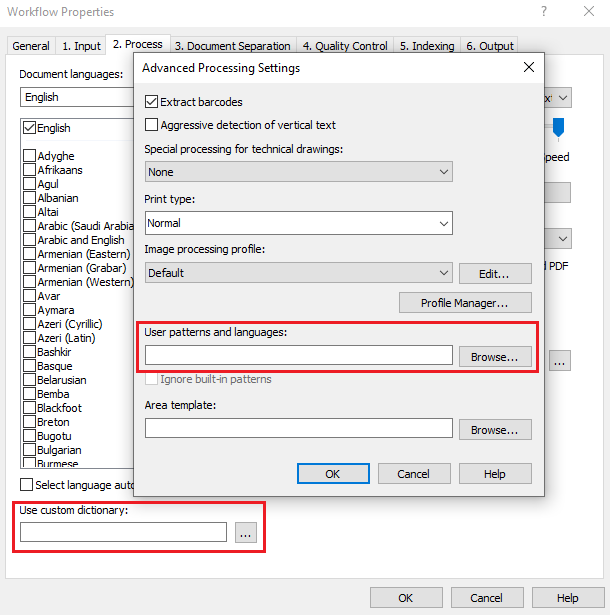 Note: If you simply add the words to the dictionary in the Text pane of the Verification Station but don't export the dictionary, you will not be able to use this dictionary after accepting the document. This dictionary will be used only for the current document. To use it in future sessions, export is and load it into the Workflow.