If after training a user pattern you noticed that you don't have your characters displayed in the pattern editor, please make sure you completed all steps of the instruction below.
In order to train your own user's pattern please create a New pattern with the unique name (the menu Tools > OCR > Pattern Editor...):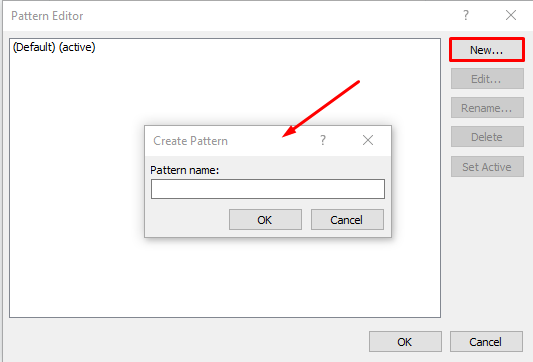 Make sure that your pattern is active, click OK and then begin the training process with the option Use training to recognize new characters and ligatures turned on.
You can save the pattern you just trained by pressing Save Patterns and Ligatures.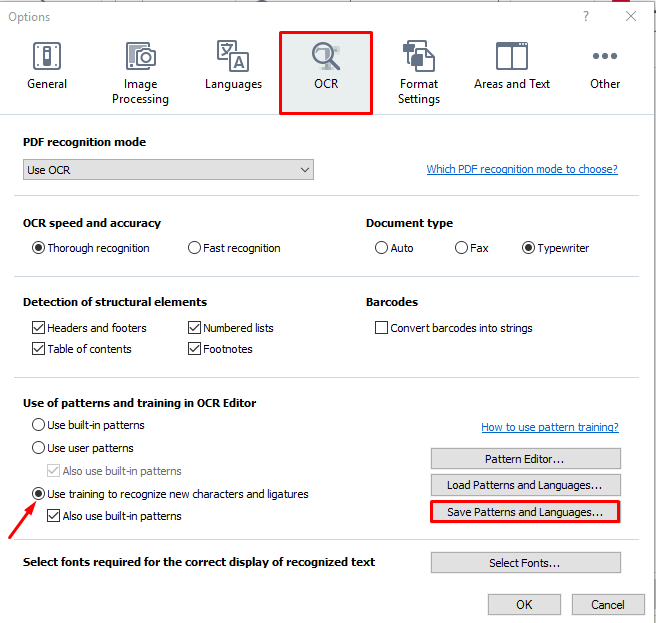 Note: If you don't create a new pattern before training, all changes will be applied to the Default pattern.