Symptoms
Error appears in the Task logs after the export stage:
The batch is currently opened by other users
No other users open the batch during the process, neither with the Verification Station nor with the Project Setup Station.
The empty Batches appear in the Project Setup Station.
Cause
The session on Processing Station is still opened and the batch cannot be deleted.
Resolution
In export settings disable Delete documents after export: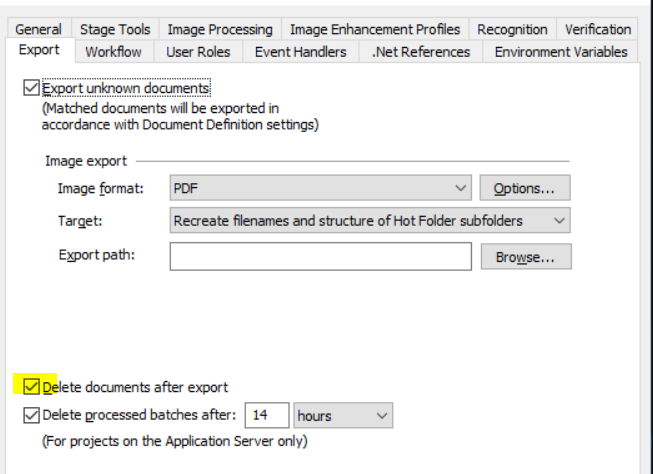 Note: In the Distributed version it is highly recommended to set and use automatic cleanup.