Question
How to remove the background color from the document in FineReader PDF 15?
Answer
If the document you process in FineReader PDF 15 has the background color (grey or another color), you may whiten the background as described below:
1. Launch the program.
2. Go to Tools > Options > Image Processing.
3. Enable the option Whiten background and press OK.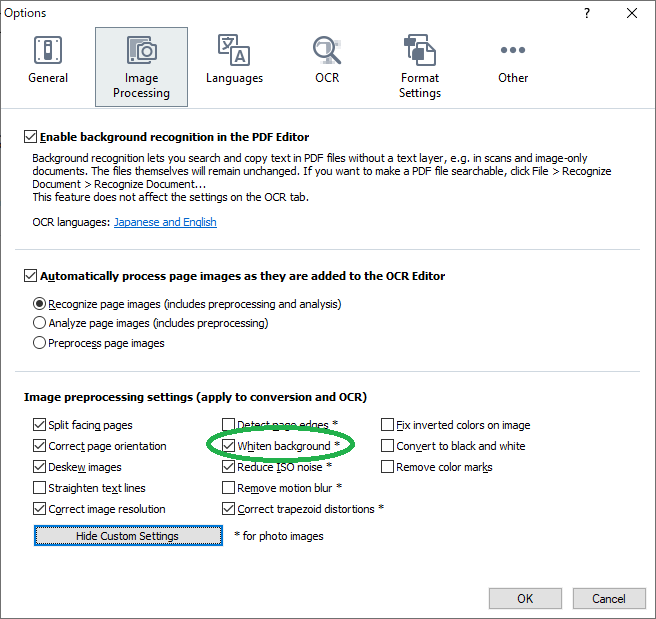 4. Close FineReader, open the needed file and process it.