Recognition of Gothic (Fraktur) OCR was added in FineReader PDF 15 (Release 5). The following Gothic languages were added to the list of supported OCR languages:
Old English (dictionary support)
Old French (dictionary support)
Old German (dictionary support)
Old Italian (dictionary support)
Old Spanish (dictionary support)
Latvian Gothic
To recognize Gothic text, choose the required language in the OCR Languages dialog box (menu Tools > Options > Languages):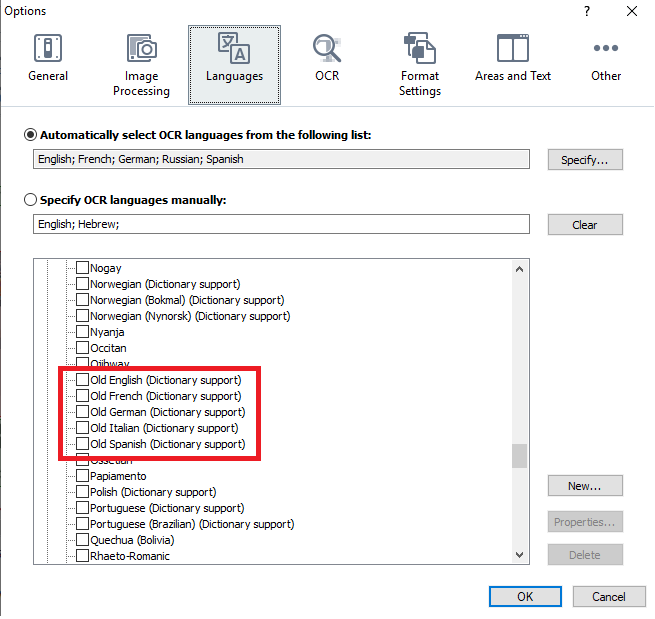 Note: The recognition quality of text printed in Gothic is better if the only Gothic language is selected. In cases, where 'Gothic' and 'standard' languages are mixed, the recognition quality might decrease for texts written in Gothic. To achieve the highest recognition quality, we recommend choosing only the Gothic language for recognition of Gothic text within a document.