If you have only PXF file which you would like to use for PDF fine signing in FineReader, please import it to the System first. To do so you need to double-click on to the *.pfx file and follow instruction for importing.
After successful import open FineReader program and select corresponding digital signature (certificate):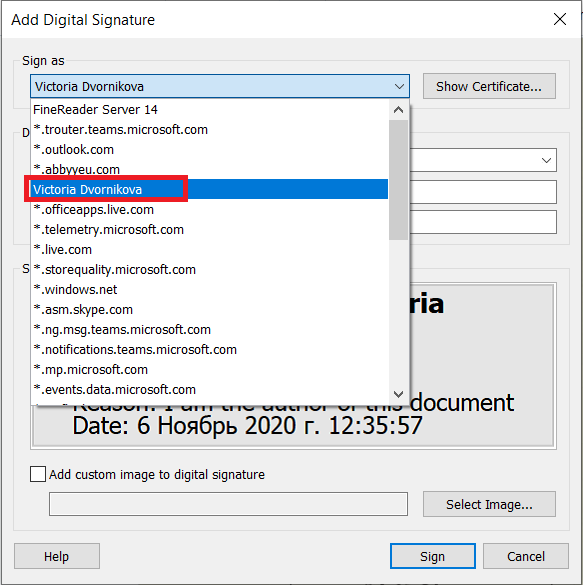 More information about digital signatures in FineReader can be found in the following article.