Question
How to view/edit metadata of PDF document in FineReader?
Answer
To view or edit metadata in a PDF document please open menu Tools - Options - Format Settings - PDF. Here in the right bottom corner near the option Preserve document metadata, such as author and keywords you can see the button Edit Metadata...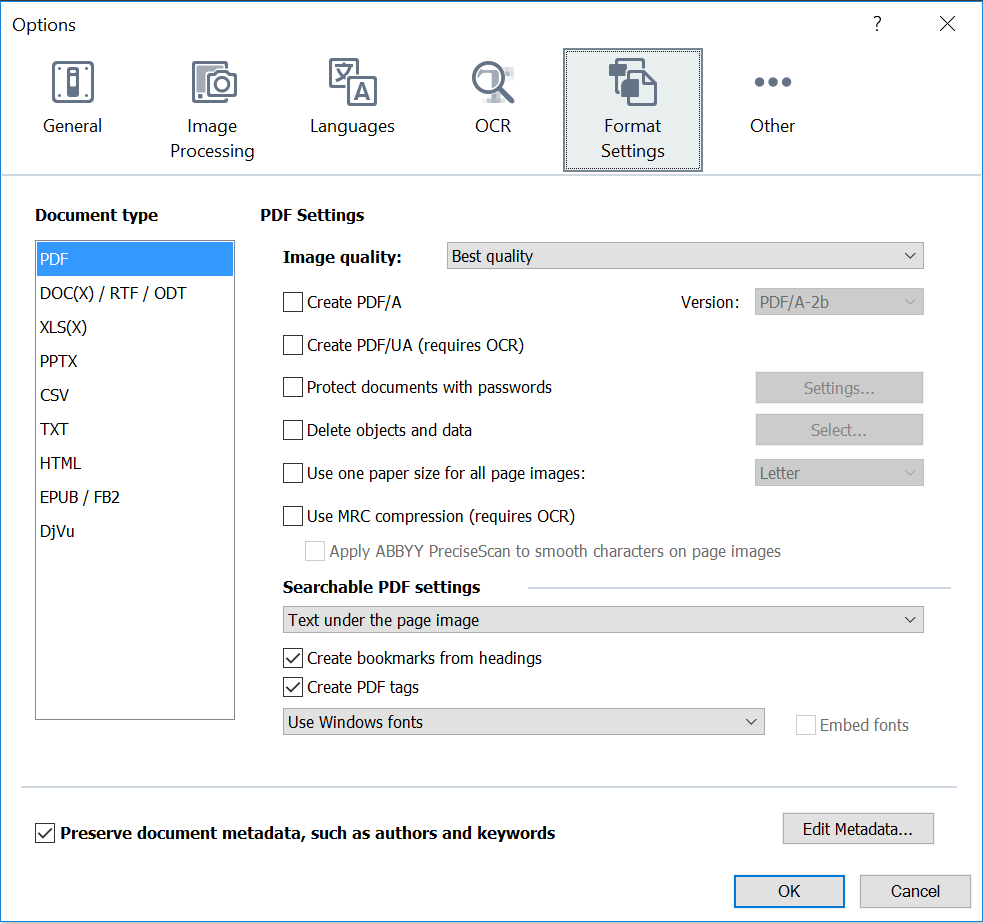 In the PDF editing mode (not OCR editor) you could open menu File - Document properties. Here you can find and edit metadata Title, Author, Subject, Keywords.
Additional information