Question
How can I change the number of processes used for OCR in FineReader PDF 15?
Answer
The number of processor cores, which are used for OCR in ABBYY FineReader PDF 15, can be changed in the Options: Tools > Options > Other: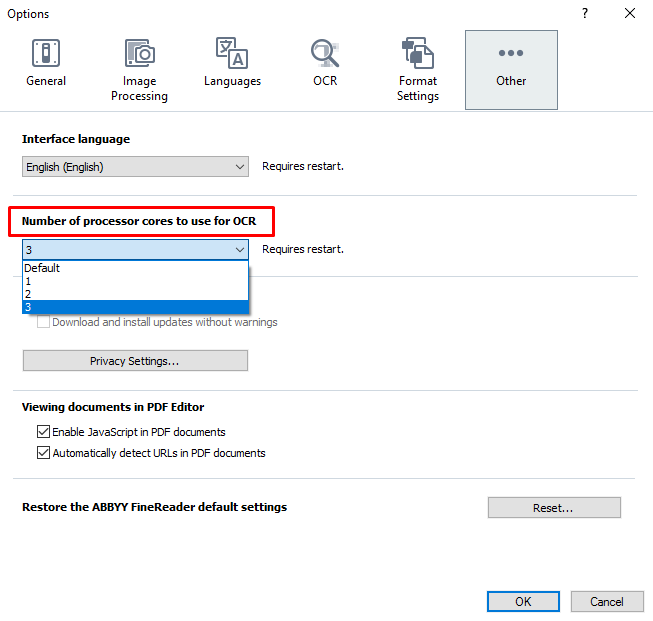 The selected number of cores applied to OCR in the OCR Editor and via the direct saving from the menu File > Save as Searchable PDF... in PDF Editor.
The background recognition in PDF Editor (including the recognition starting on the button "Recognize" in PDF Editor) uses only 1 core by design.