If the product is already installed on the machine, after launching the distributive you will see the option to Modify the product.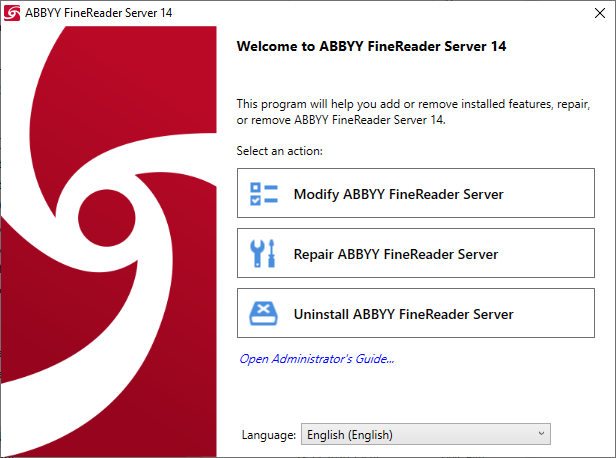 After choosing it you will see the components of the program: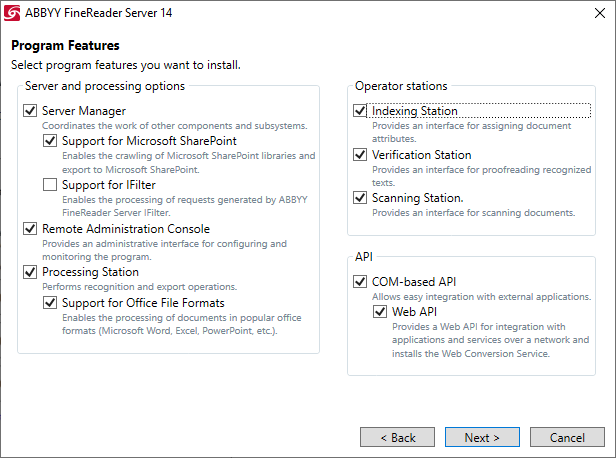 Only selected components will be installed on the machine.
For example, if the Indexing station is installed on your machine and you uncheck the Indexing station option on this step, it will be deleted from the machine.