Symptoms
The AD user has been successfully imported using Administration and Monitoring Console, but it does not see any projects on the Verification Station when working on the machine when using Windows Authentication.
Cause
The cause of the issue is in the authentication settings of IIS, which have probably been changed.
Resolution
Change the authentication settings in IIS Manager to default.
Default authentication settings for FlexiCapture 12 and its sub-elements are these: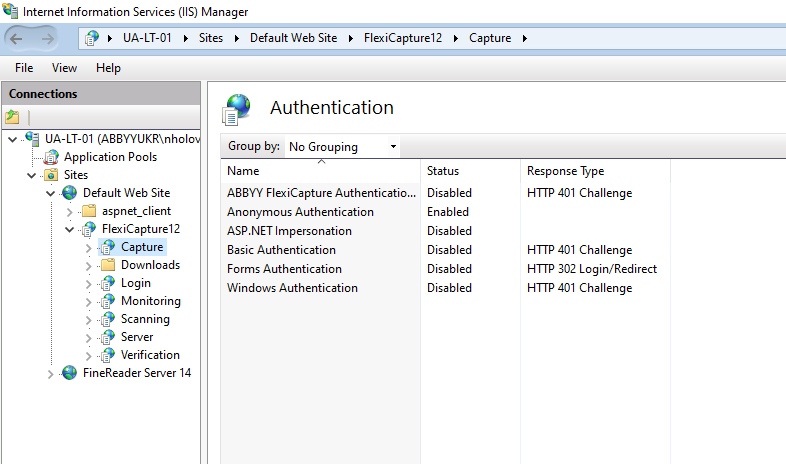 Default settings for Server authentication are: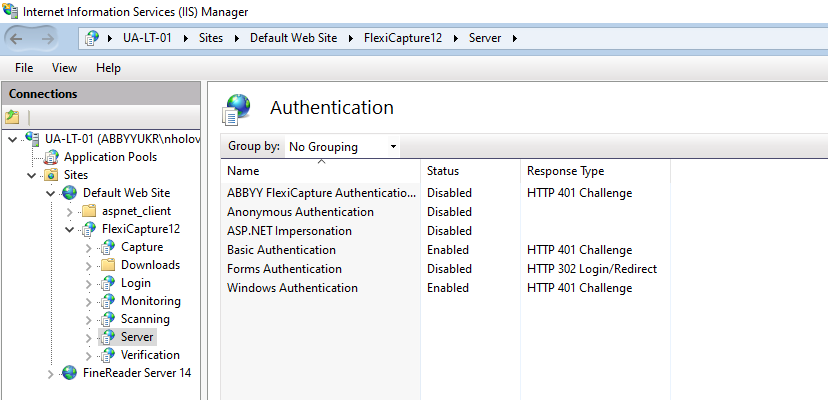 For Login, Monitoring, Scanning and Verification default settings are: