Question
Where is End-User License Agreement for FineReader PDf 15 located?
Answer
To view EULA for FineReader PDF for Windows: go to the menu Help > About > click the link View End-User License Agreement: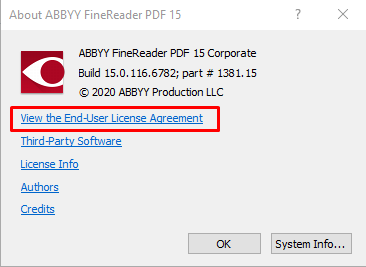 or download PDF from our website.
Additional information
EULA for FineReader for ScanSnap is located in C:\Program Files (x86)\ABBYY FineReader for ScanSnap (EULA.rtf).