Symptoms
In ABBYY products error License file was created for another computer during license activation: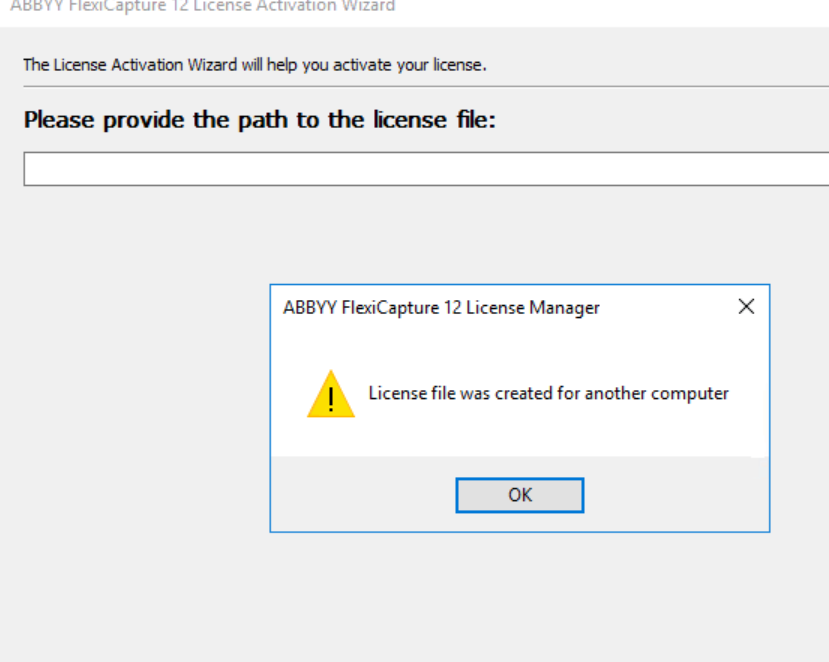 Cause
The license number was already activated previously.
Resolution
To resolve the issue deactivate the license on the old installation and activate it on the new one.
More detailed information is provided in the article "License activation".

In case it is required to configure multiple stations connected to one license server, apply steps from the article: Installing multiple stations with a single Licensing Server.