Symptoms
The Test connection to the server works fine in Connection Settings inside Verification Station.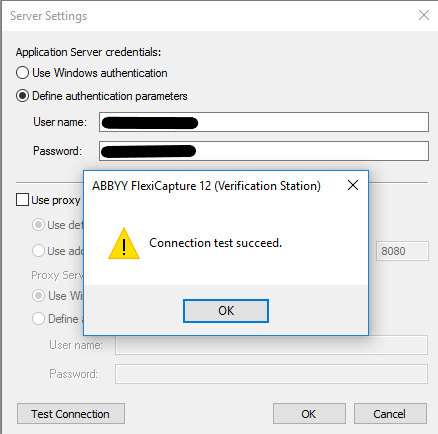 When trying to open the project to get the available tasks, Internal Program Error Src\ClientPtoxyImpl.cpp, 1847 appears on the screen.
Resolution
1. Close all FlexiCapture 12 components.
2. Open the folder %AppData%\ABBYY\FlexiCapture\12.0.
3. Rename the folder OfflineState to OfflineState.old.
4. Restart the Verification Station.