Question
Why I see 'No Data' in Administration & Monitoring Console instead of batch types?
Answer
The reason why the batch types are not displayed might be that there were no documents on the Processed stage.​​​​​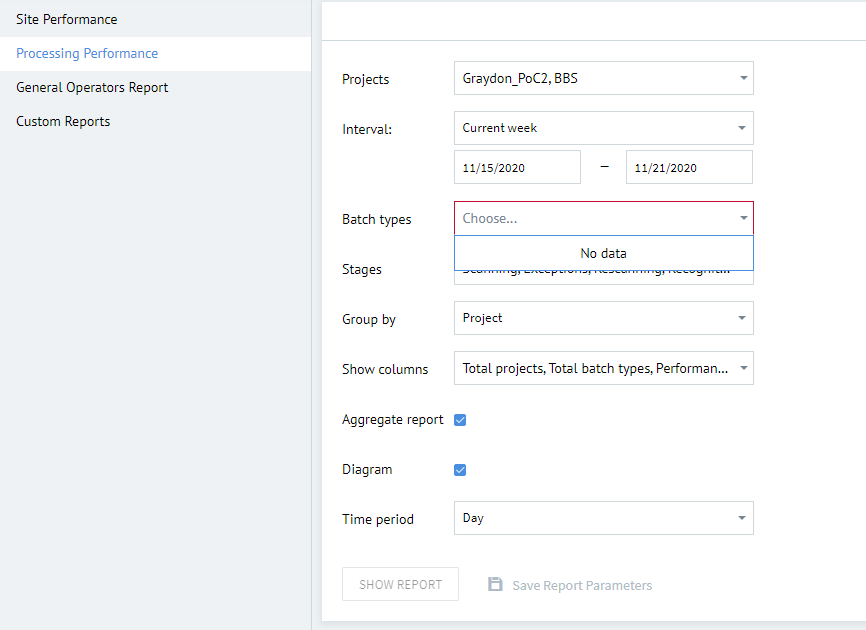 To see, if there are any Processed batches, you can adjust the filter in Project Setup Station in the following way:
​
​​
If working batches ever come to the Processed stage - their batch type will be reflected in the reports.
​