Question
How to edit already existing business cards (or my business card) in BCR for iOS?
Answer
To edit already existing business card, please follow the steps below:
1. Launch Business Card Reader for iOS.
2. Select the business card you would like to edit. To edit your business card, tap on the magnifying glass button, select My cards group, choose the needed card.
​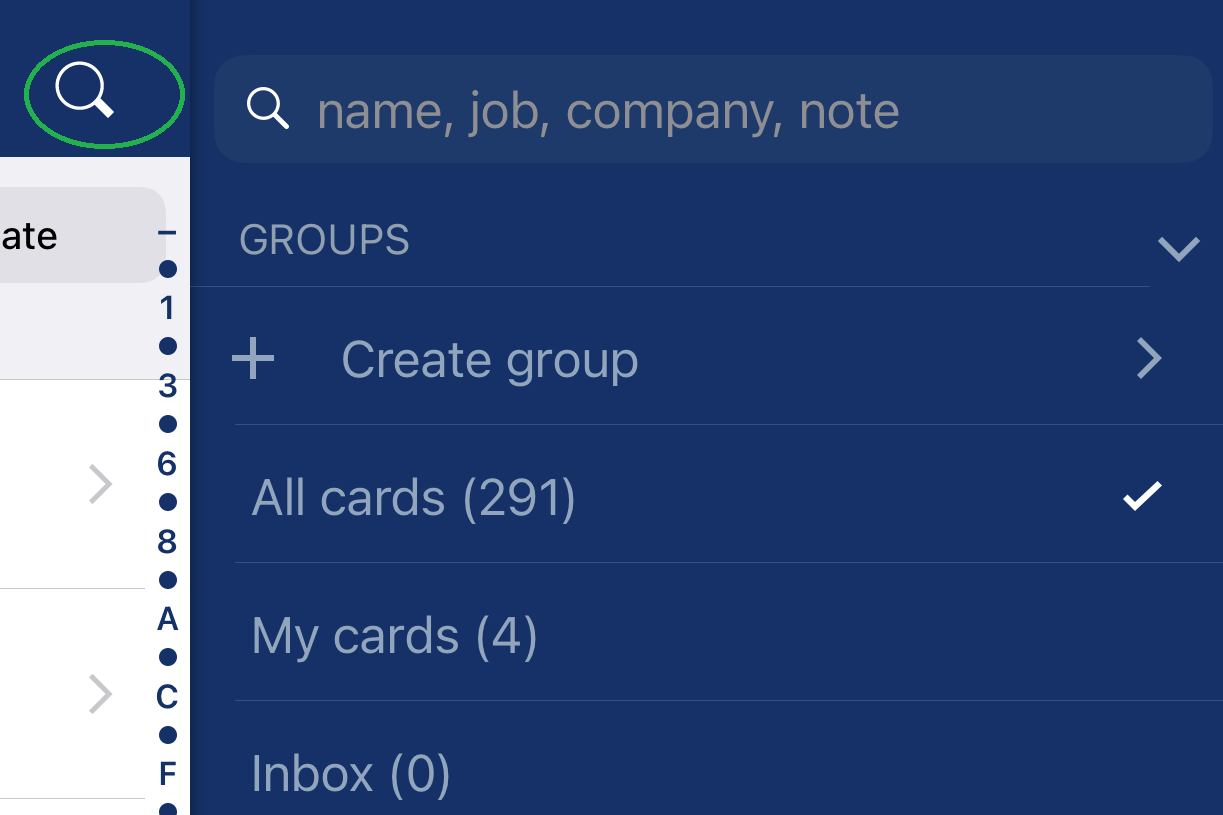 ​
3. Click the business card, press the Edit button, and apply the needed changes.
​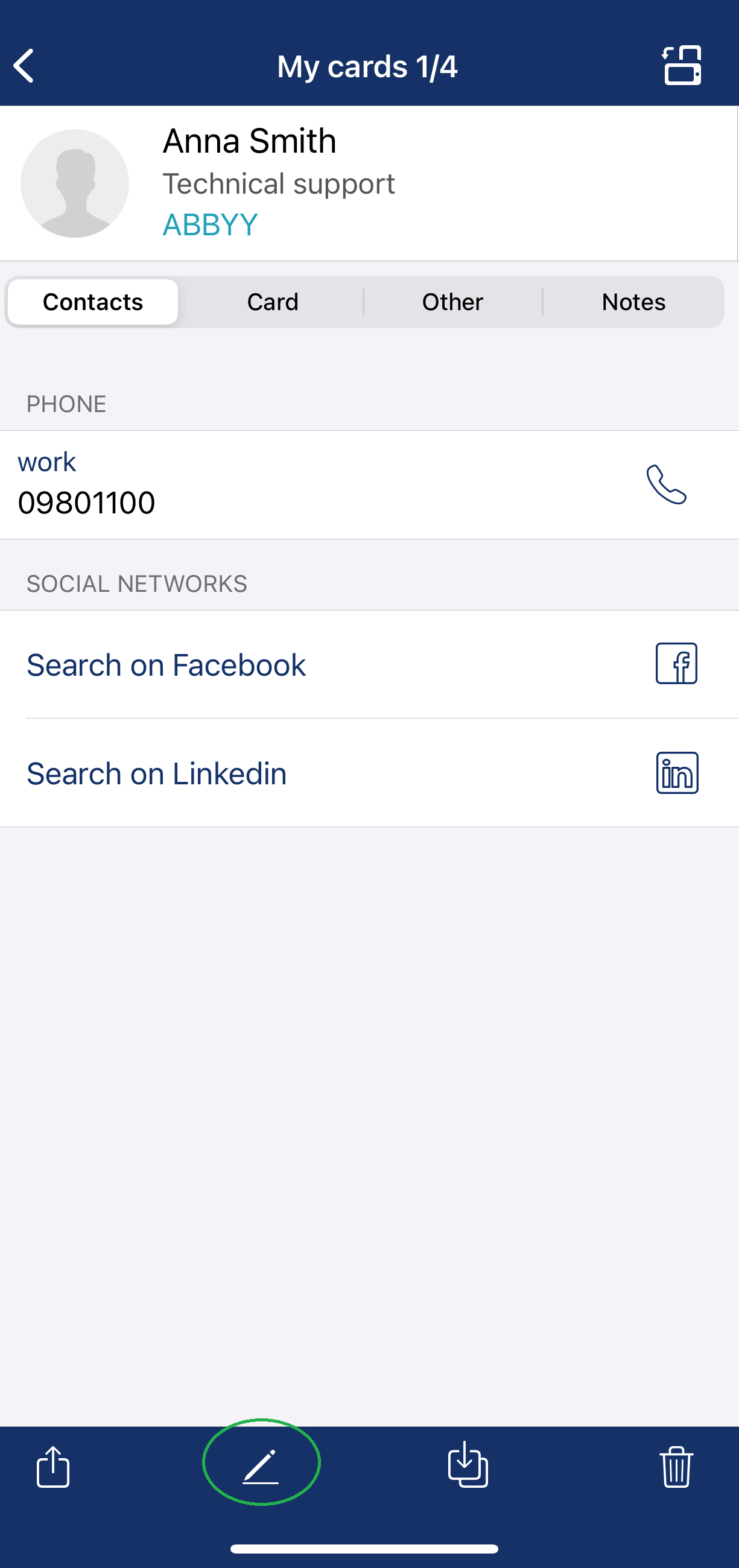 ​
4. Save the changes by clicking on the Done button in the upper right corner of the screen.
​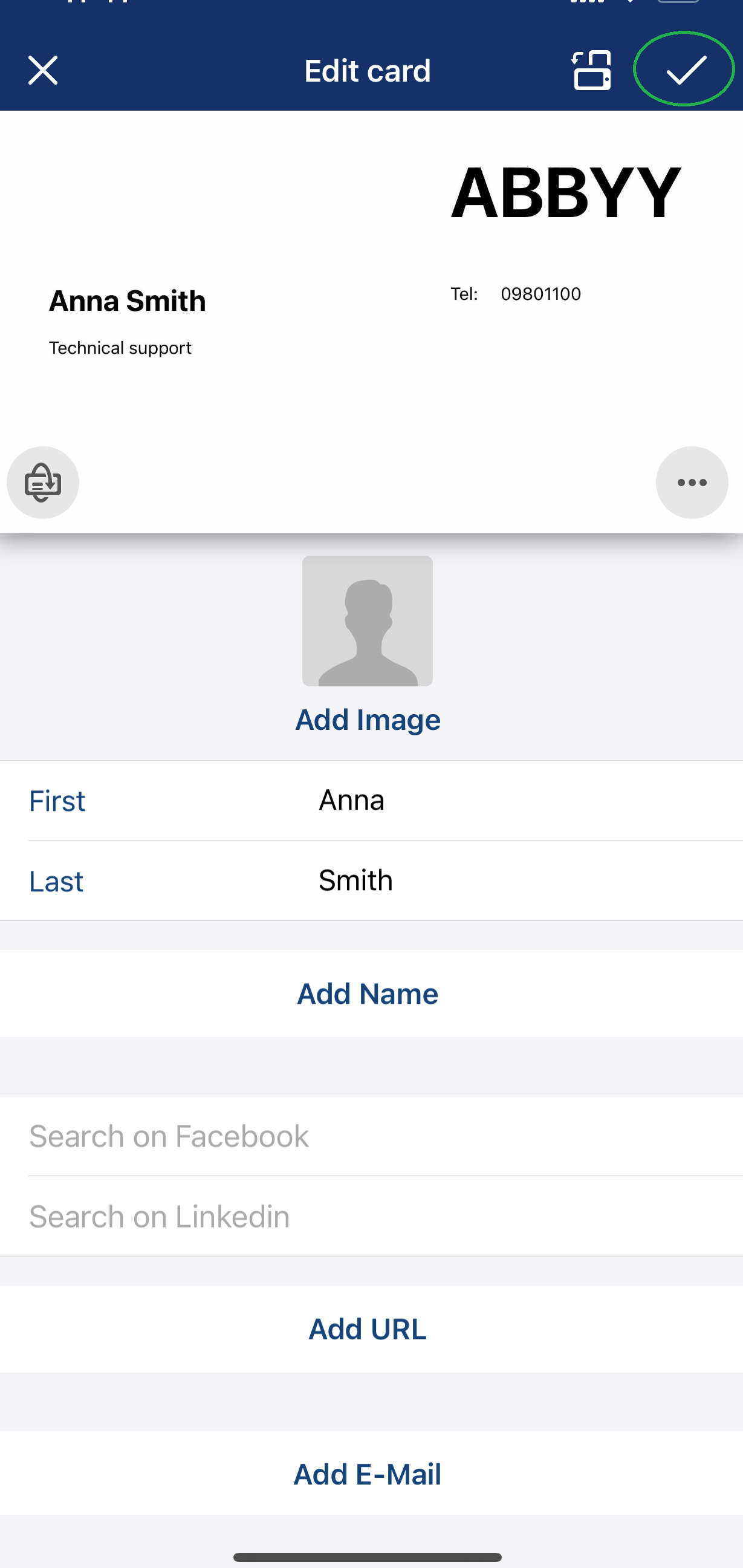 ​
Important!
The application works with the business card only on the level of recognizing and saving the text from it. It will not substitute or change any data on the picture, changing its design.