Question
How can I remove hidden text and objects in FineReader PDF?
Answer
1. Open a file in the PDF-Editor.
2. Go to the menu Edit > Delete Objects and Data.
3. Tick the option Hidden text and objects > Apply.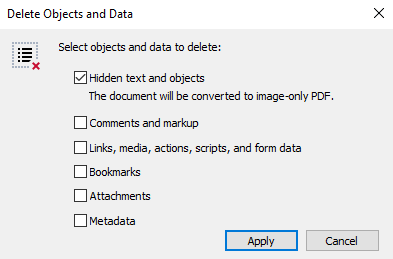 We recommend applying this option if the original file contains a previously created text layer.
Please note that the process may take some time for larger files.