Symptoms
Scanning station 12 installation fails with the error message:
Error 1722. An error occured with this Windows Installer package. A program run as part of the setup did not finish as expected. Contact your support personnel or package vendor. Action Launch_JTrigrammsInstallerExe, location: ...\Trigram...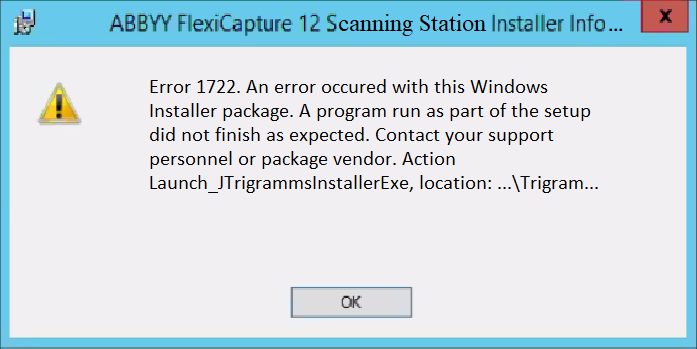 Cause
Required C++ libraries may be missing.
Resolution
Install the latest Visual c++ distributable packages from the Microsoft website and try installing the Scanning Station anew.