Symptoms
After updating the FlexiCapture 12 Distributed, the following error is shown when opening the Document Definition in the Project Setup Station:
C:\Users\%username%\AppData\Local\Temp\%rand%\converters.frdat was not found.
Cause
The Project Setup Station was open on one of the computers during the update.
Resolution
To prevent this issue from happening, make sure that all processing is stopped and all stations are closed before updating FlexiCapture 12.
To resolve this issue, open an affected Document Definition, delete the image, save and publish the Document Definition.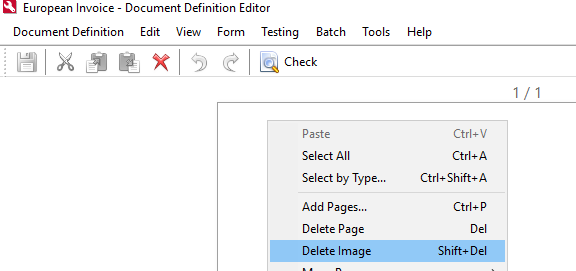 If needed, it is possible to add another image for Document Definition testing afterward.