Question
How to change the date format used by the FlexiCapture Web Stations?
For example, for the dates shown in the Creation time row of the Tasks list in the Web Verification Station: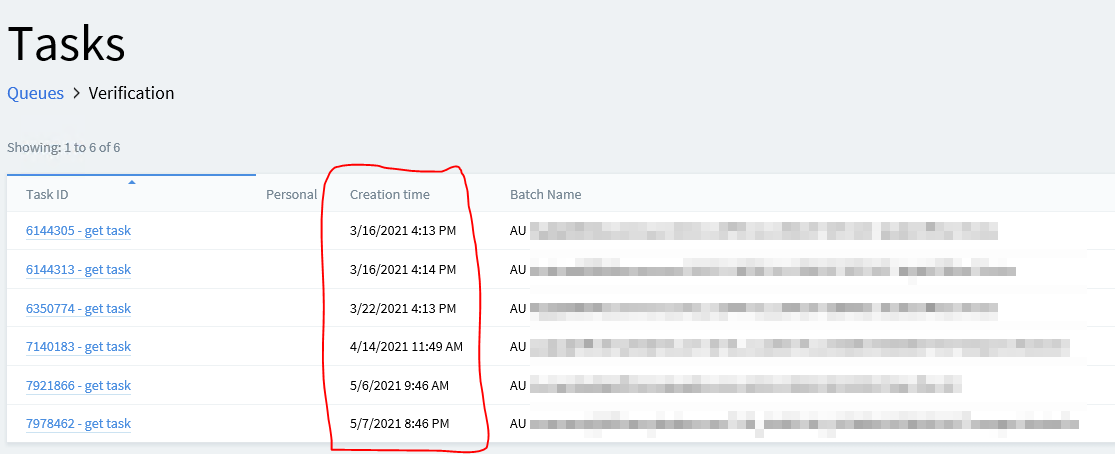 Answer
Date format depends on the user's language. The user can change his language on his Personal Page: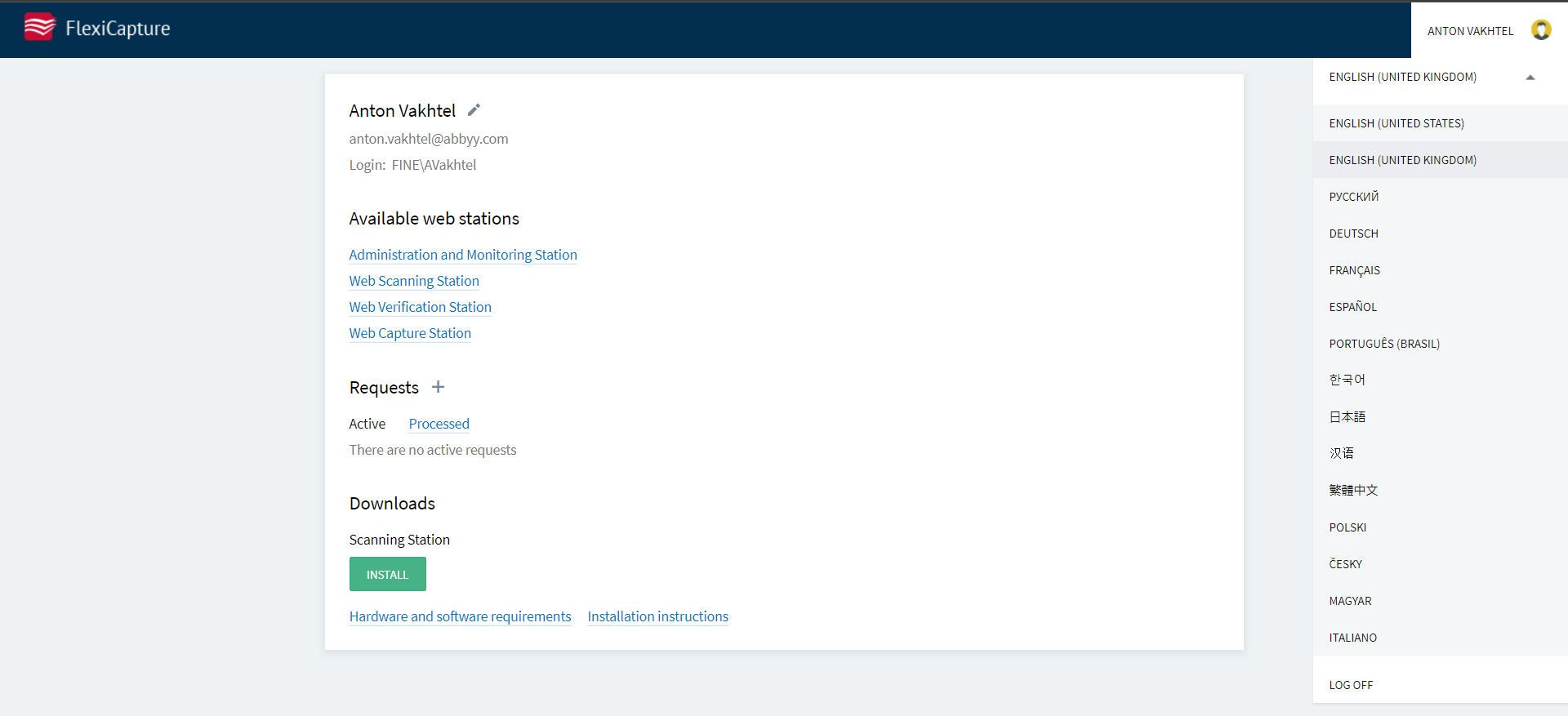 The user's Personal Page can be accessed from any Web Station by clicking the User Name > Account settings.
The language settings are applied to the browser session.