Question
Are there any notifications in FlexiCapture Cloud regarding the license expiration date and remaining license page limit? Can such notifications be set up?
Answer
The notifications License expiring and Exceeding license page limit can be set up in the Tenant's Administration and Monitoring Console > Settings > Email notifications by the Tenant Administrator.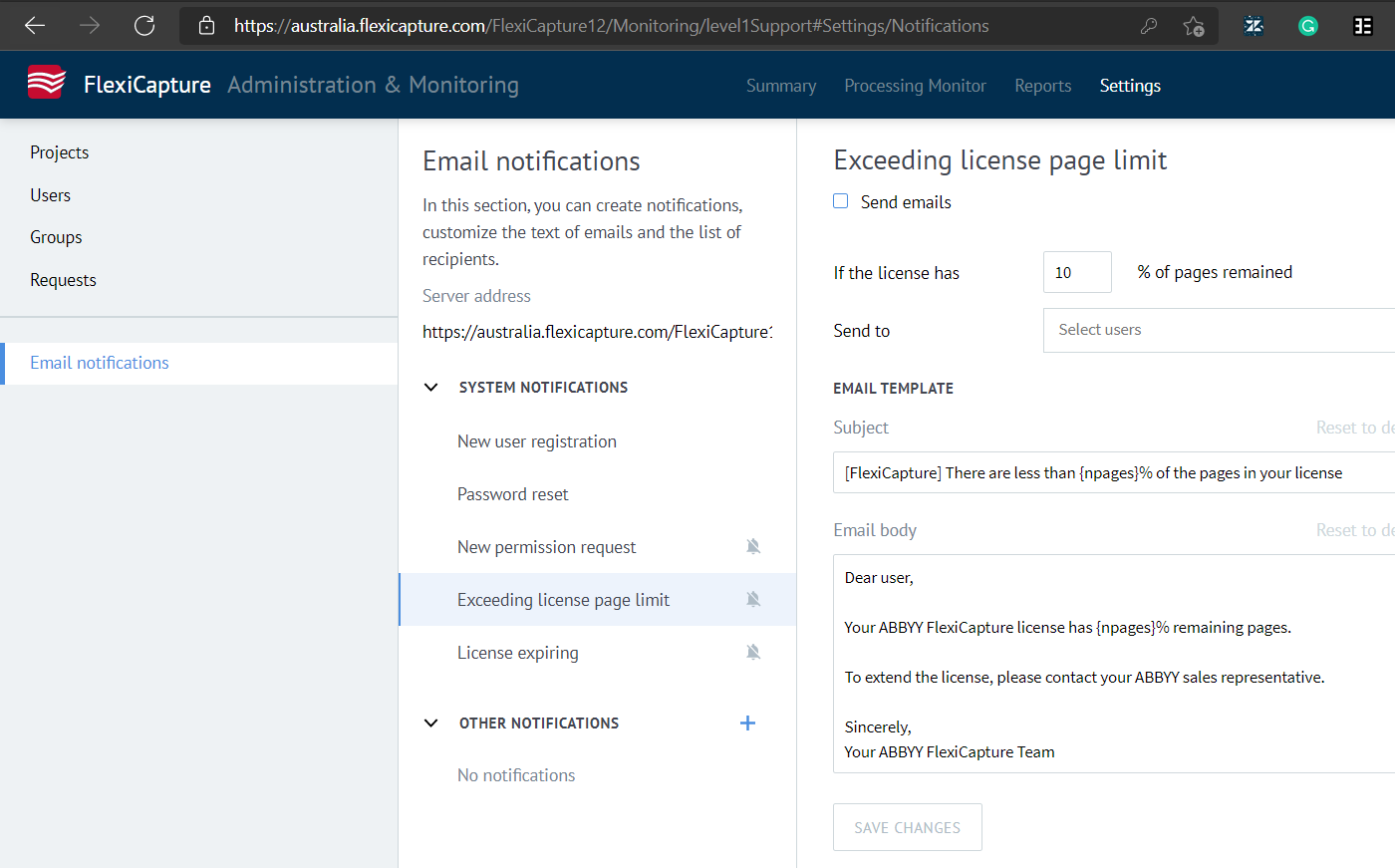 After the notifications were set up and the Send emails option was turned on, the users specified in the Send to field will receive the emails when the specified conditions were met.