Question
How to send the business card from Business Card Reader for iOS via iMessage?
Answer
In order to send the business card via iMessage, please follow the steps below:
1. Launch ABBYY BCR.
2. Open the business card you would like to send and press the Share button.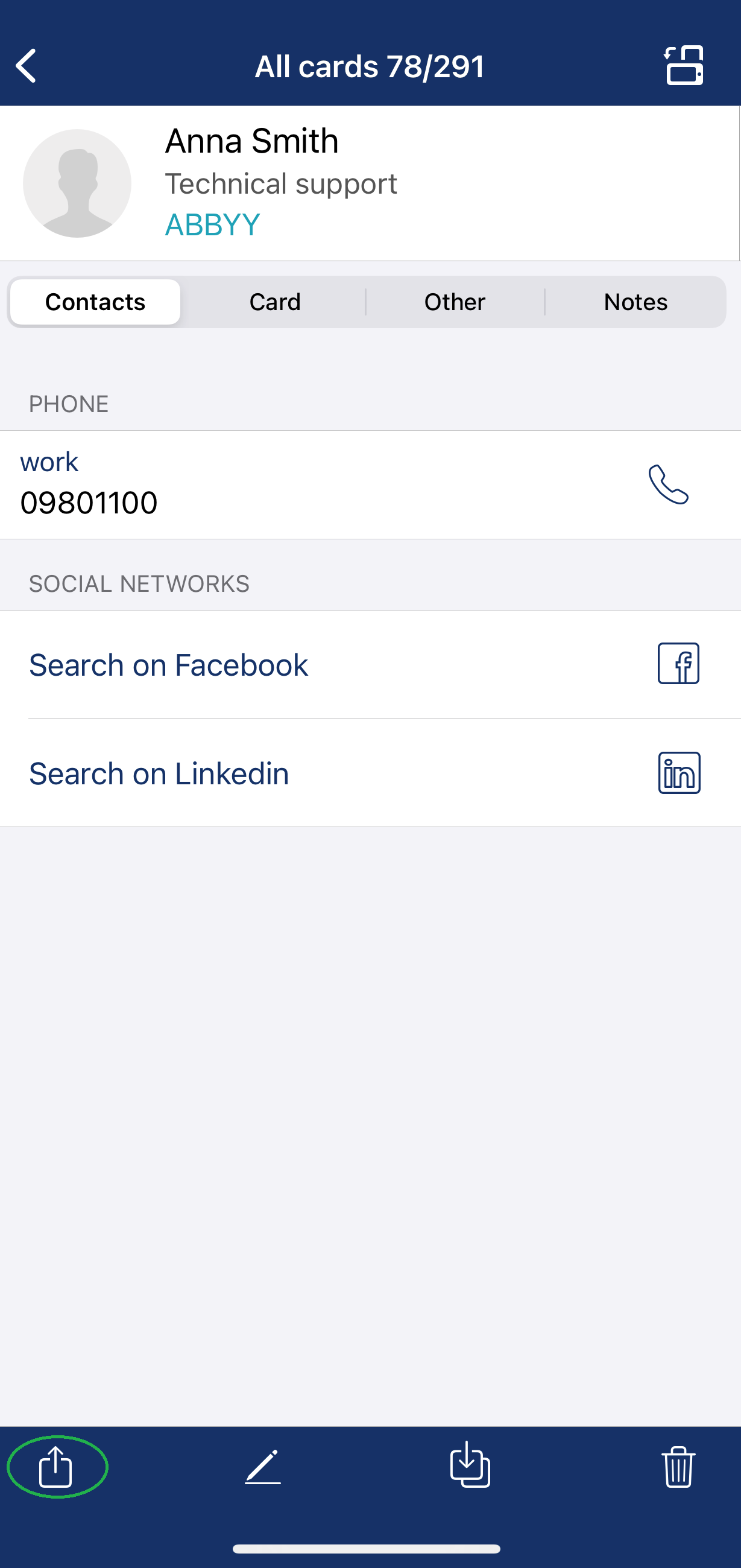 3. Select the option Send via SMS.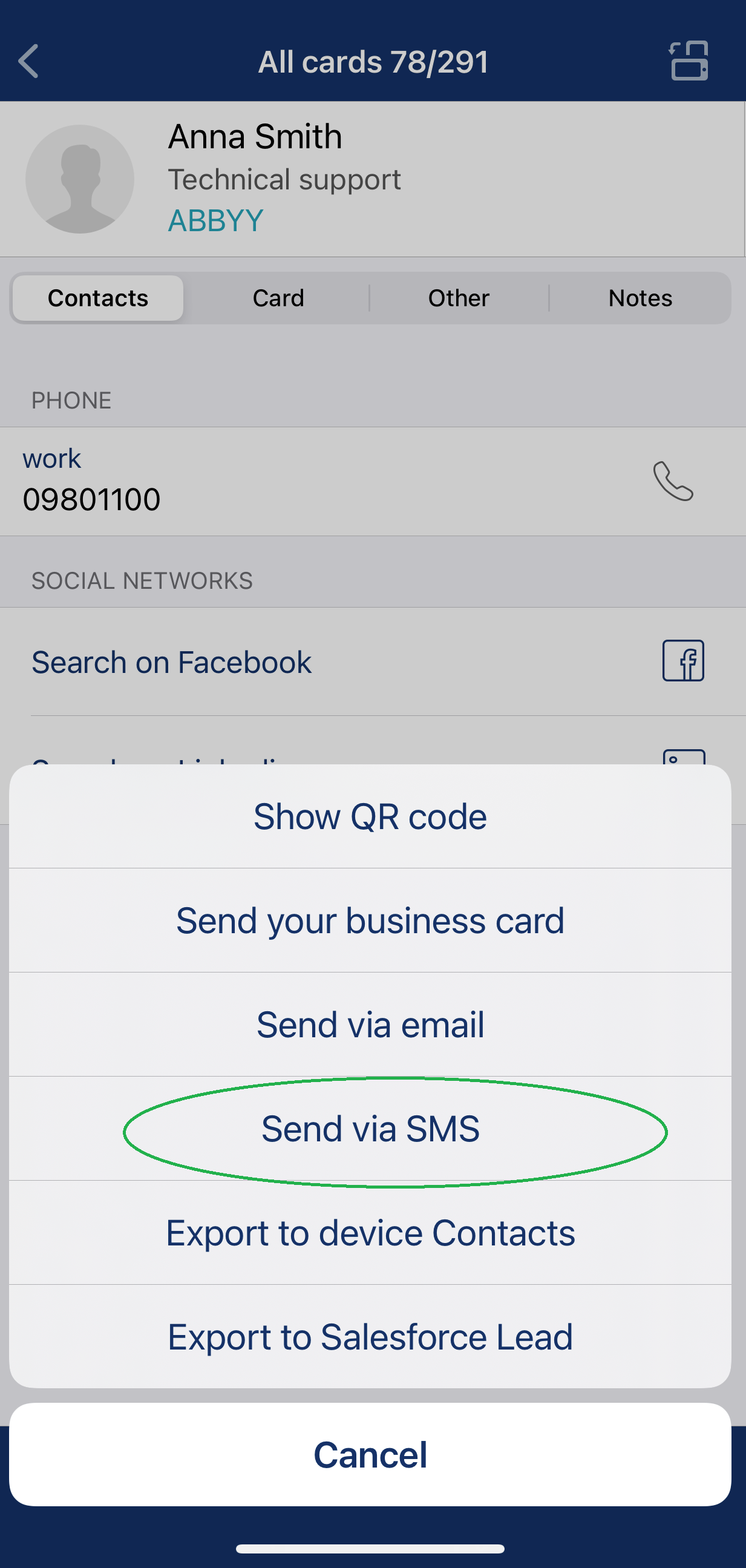 4. The information from the business card will appear in the new message box. Select the recipient and send the message. If the recipient uses an iOS device, then the iMessage application will be used.