Symptoms
When creating an application in the https://cloud-eu.flexicapture.com/ the following error appears: "The specified account doesn't have the required permissions".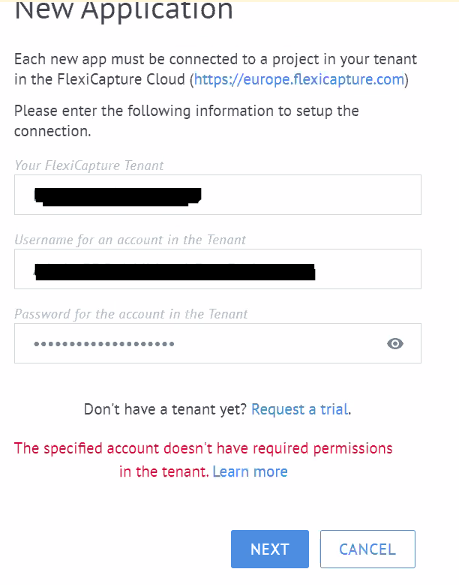 Cause
There is no project in the Tenant created for an application or the account doesn't have required permissions in the tenant (no roles assigned).
Resolution
Create and upload the corresponding project to the Cloud to create an application.
Set the following roles in a corresponding project of Default batch type for the account: Senior Verification Operator and External User.