Question
Is the automatic task receive mode available on the Web Verification Station? In the "thick" Verification station it is set by "alt+G" command, but it does not seem to work via Web Verification.
Answer
The keyboard shortcuts are shell-specific, so even if they are available in the "thick" station, they may be not designed for the Web client.
You can switch on the "automatic task receive" mode in the Web Verification station by pressing the "Wait" button if there are no Verification tasks available in your queues.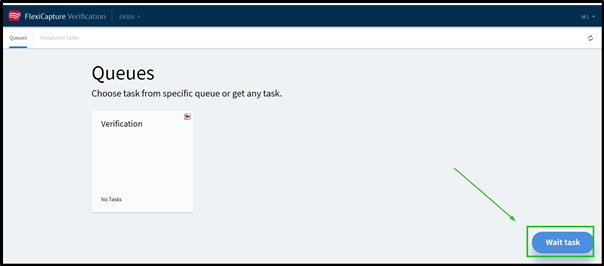 This way you enter the "standby" mode that will take tasks automatically: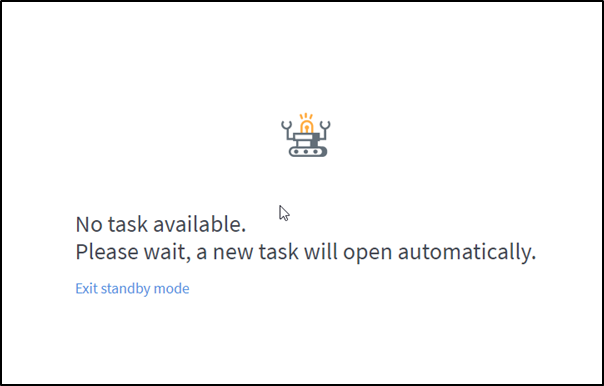 Otherwise if there are available tasks you will see "Get any task" button on the same place.