Question
Why the option Whiten background is not applied to the input document (ABBYY FineReader PDF 15)?
Answer
The option Whiten background which is checked on the Options window (the menu Tools > Options > the tab Image Processing > Image Preprocessing Settings) is applied to conversion and OCR and for *photo images only: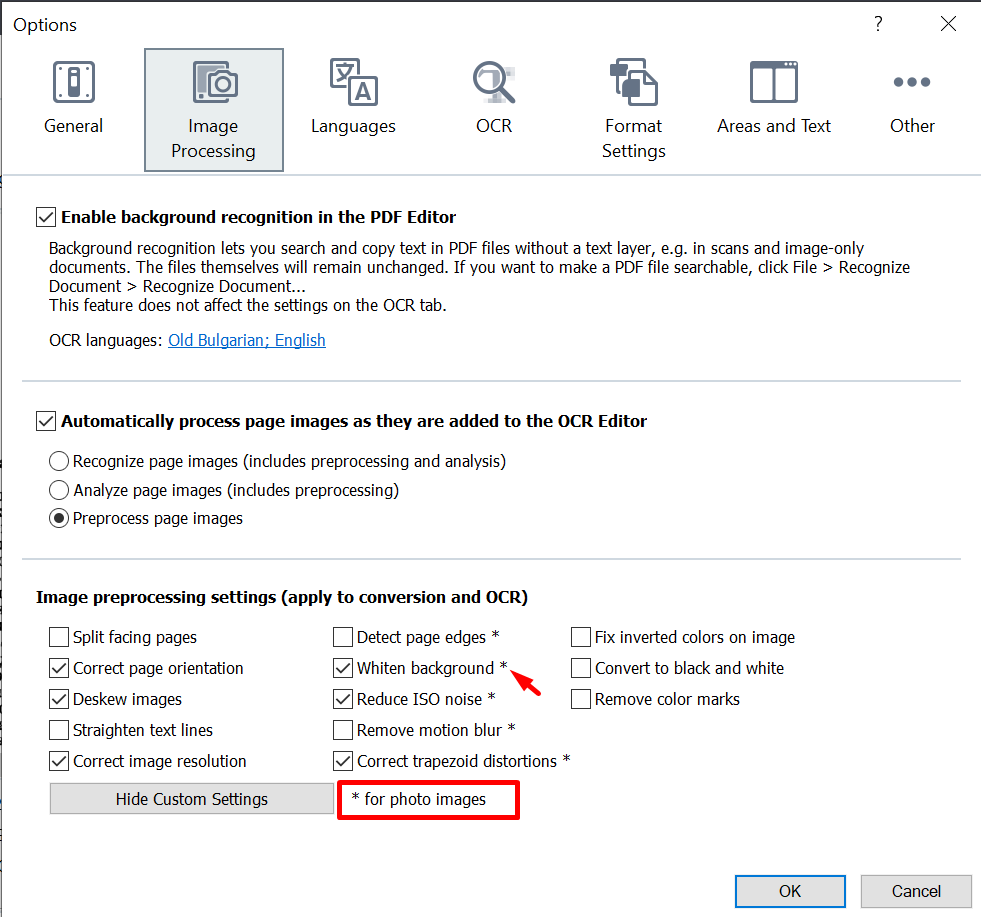 Whiten background option will be applied automatically *only* to photographic (camera) images.

To apply the 'Whiten background' option to other documents:
Open the document in OCR Editor > Image Editor;
Apply Photo Correction to the corresponding page(s):

Note: changes performed in the Image Editor delete the previously OCRed areas (existed text layer) from the corresponding page.