Question
When I try to train a document in Project Setup Station from a working batch, it says:
Field training is not available. The document layout has not been modified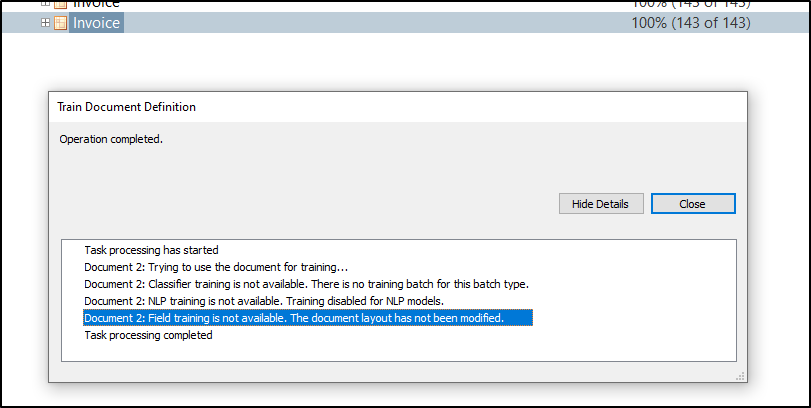 What is the cause of the message?
Answer
Make sure that changes to field regions have been made, otherwise it will treat as there is no change to document layout and there is nothing to train.