Question
How to export test batches to working batches on projects uploaded to the Application Server?
Answer
Test batches can be exported together with the project.
The process of export will be the following:
1) Open Project from Server in Project Setup Station.
2) Select test batches you wish to export and go to Project -> Export Project -> select where the project should be saved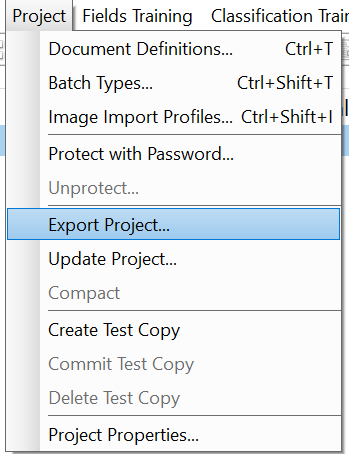 3) All test batches will be transferred to the working batches list of local project copy.