Question
Can we add the values from multiple fields into a result field using the ABBYY FlexiLayout Studio?
Answer
The FlexiLayout Studio is used to design the template that describes how fields are extracted from the document. You can't perform calculations that are based on other extracted fields in the FlexiLayout Studio project and such logic needs to be described in the FlexiCapture project.
When the FlexiLayout development is finished and it is imported into the Document Definition.
We can create a separate field in the Document Definition, that doesn't require an extraction (the "Can have region" checkmark is unchecked in the properties of the field).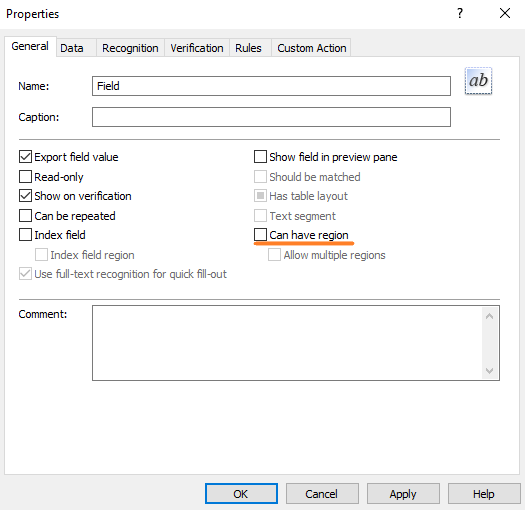 ​

And then we can use the built-in "Calculate Sum" rule to sum up all needed values in the result field.


Additional information