Question
When I process the file in FineReader PDF for Mac, it splits the pages. How do I disable the split facing pages option?
Answer
In order to disable the page splitting option, please follow the steps below:
1. Launch ABBYY FineReader PDF for Mac.
2. Go to Settings.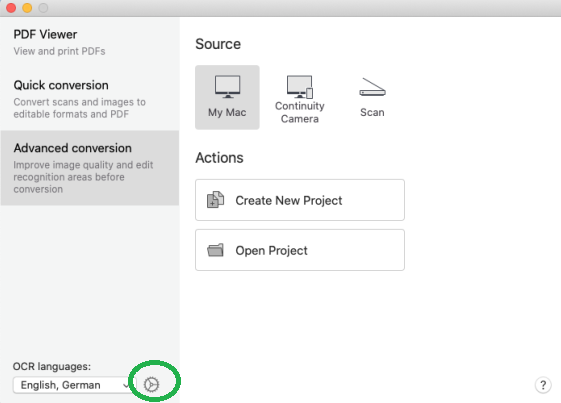 3. Uncheck the Split facing pages option and click OK.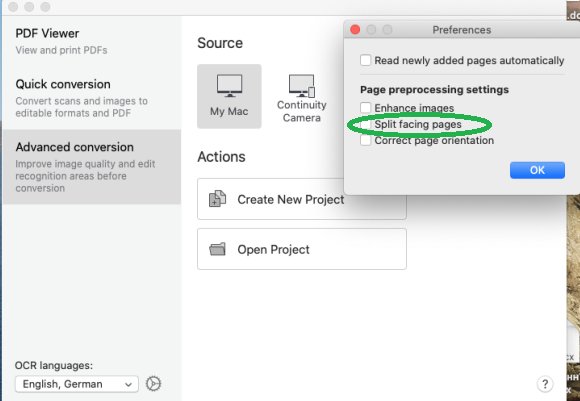 4. Process the file anew.