Question
I have installed the NLP component, but the NLP tab is not available for any project.
Answer
There are two places where you can find NLP mentioned in Project Setup Station (please, note that no other station has any NLP options).
The first place is document structure parameters, where the corresponding tab is located and all settings for natural language processing can be found.
To reach that tab, first, open your Document Definition window (Ctrl+T)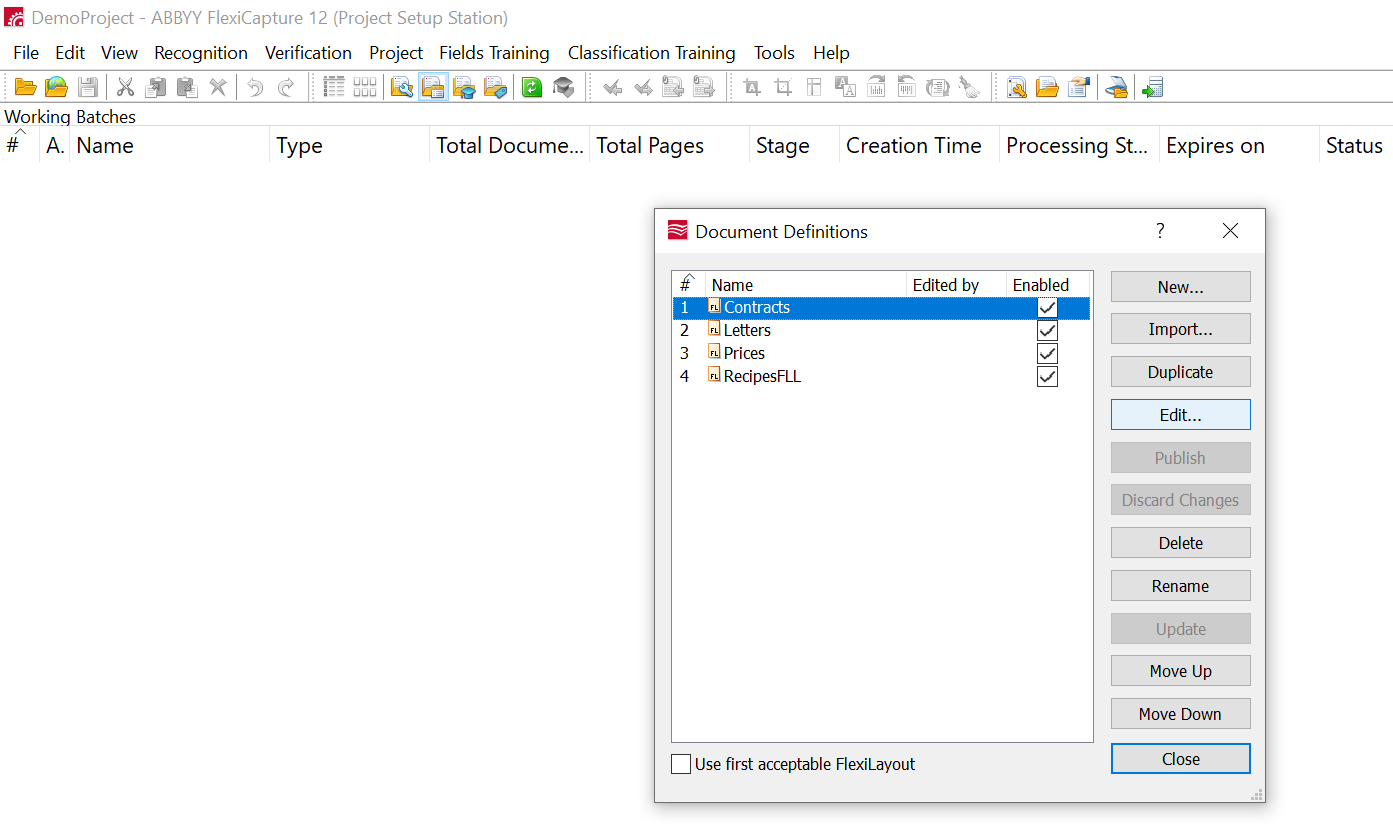 Select Document Definition, in which NLP should be enabled. And click the Edit button.
In the Document Definition Editor Navigate to the Document Structure, select the layout, and open its properties.

In the opened window NLP tab can be found.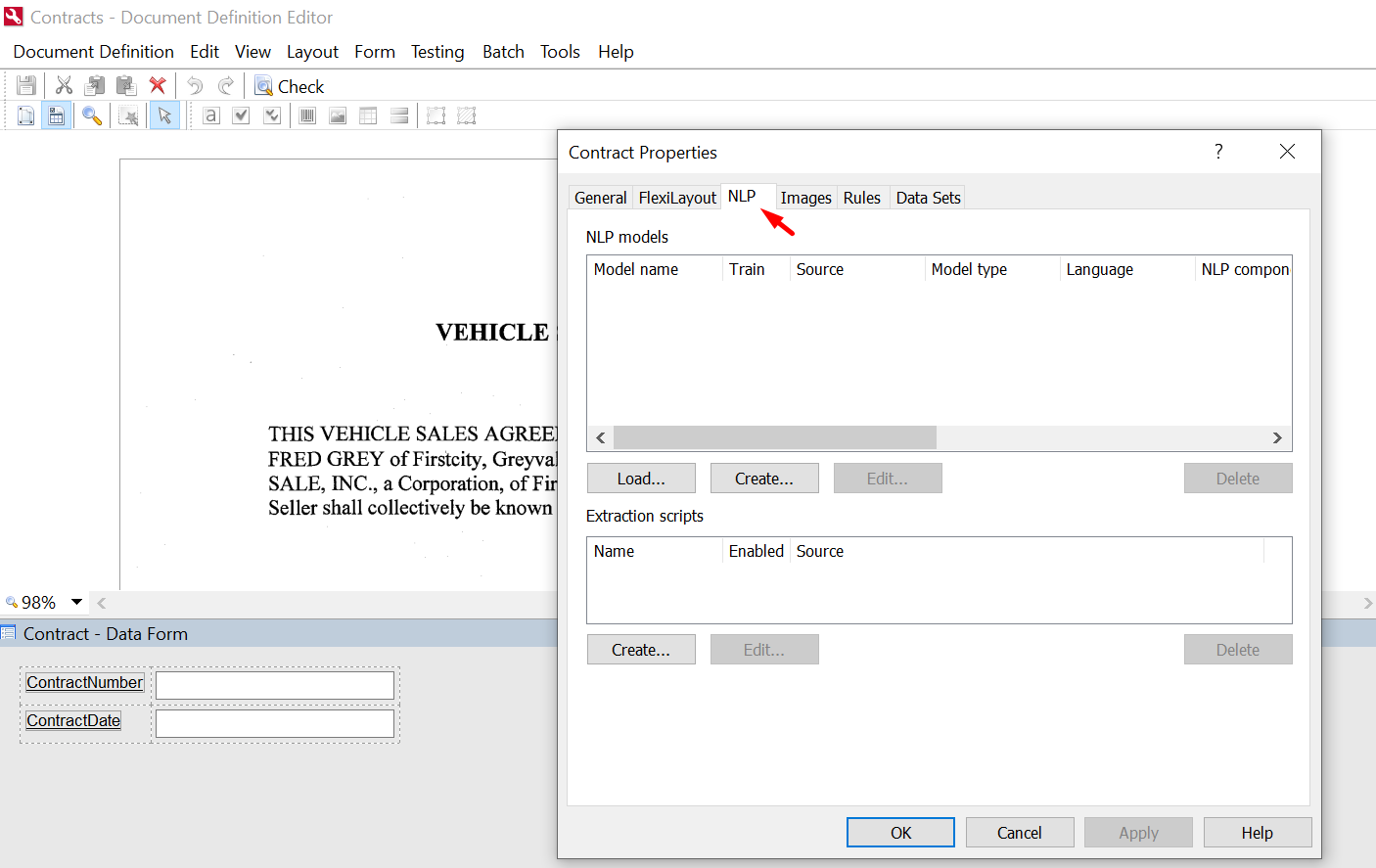 Here all NLP settings for the current layout can be done.
The second place is fields training batches. Once a batch had been created, the user can mark it to be an NLP batch. To do so, just click the right mouse button on the corresponding batch and click NLP batch in the droplist.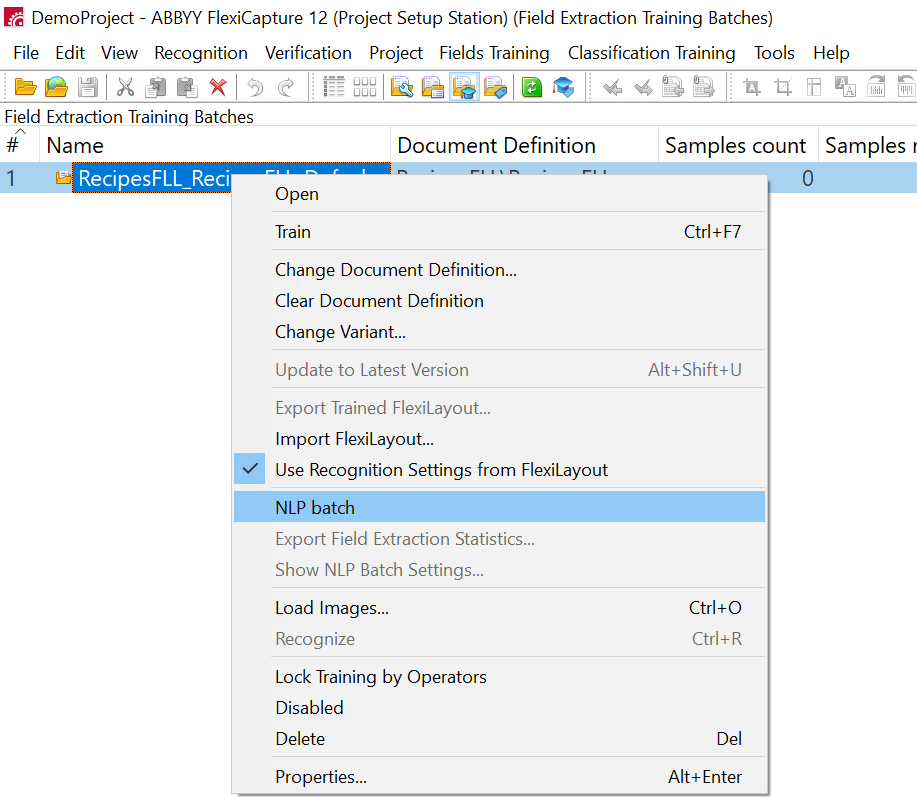 Please note, to have NLP options available you need a natural language processing module enabled for your license.