Question
I have created a custom workflow stage in project properties and I have used "FCTools.ShowMessage("Test");" for logging. Now, I am not sure where to look for this log.
Answer
The message is shown in the Processing Server Monitor Task logs view (Start > All programs > ABBYY FlexiCapture 12 Servers > Processing Server) as on the screenshot below: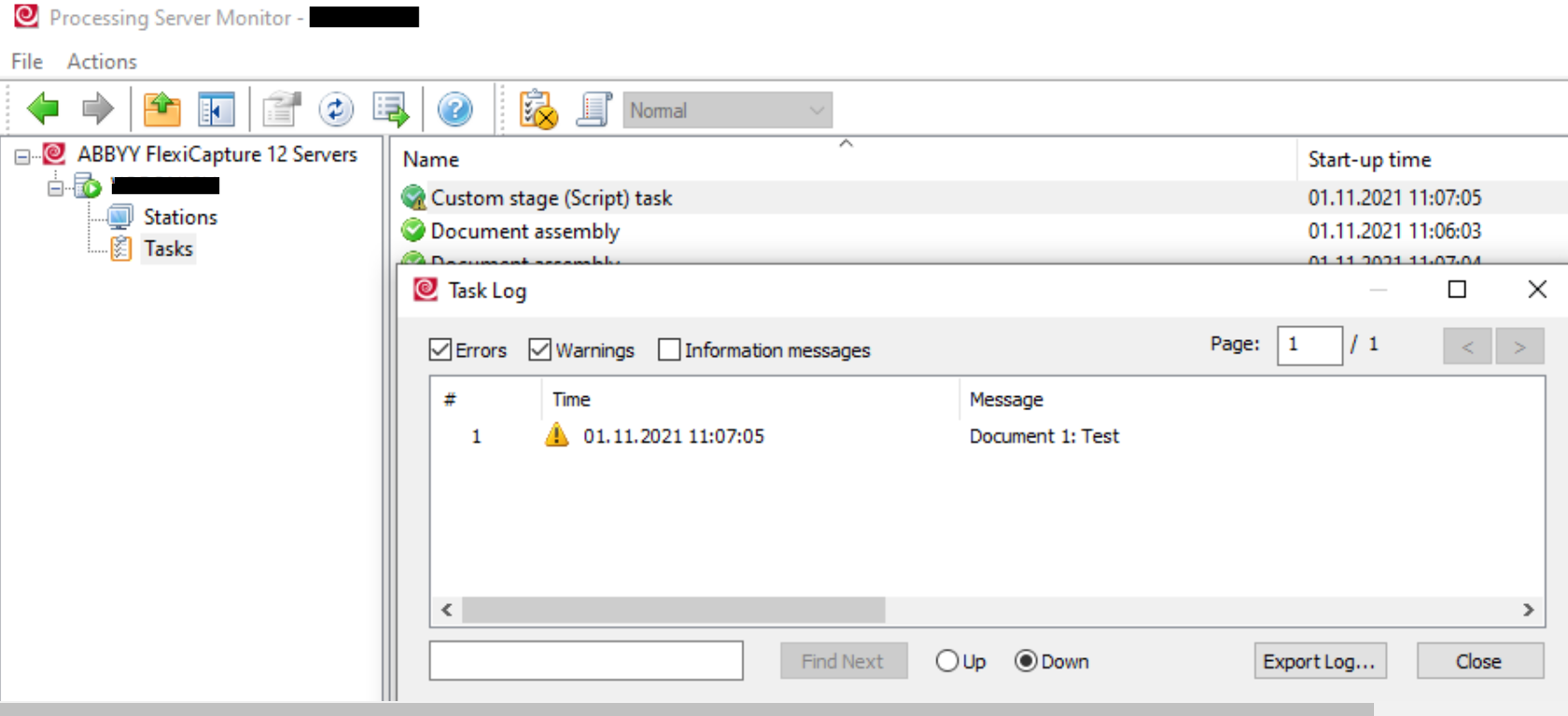 Also, it is possible to find the message in the Administration & Monitoring Console > Processing Monitor > Event log:
Note: the FCTools messages can be shown as pop-up windows if called from the Event Handlers.