Symptoms
During the installation of the ABBYY FlexiCapture 12 Developer's Package, the message "Error 1309. Error reading from file: ... Verify that the file exists and that you can access it." may appear as on the screenshot below: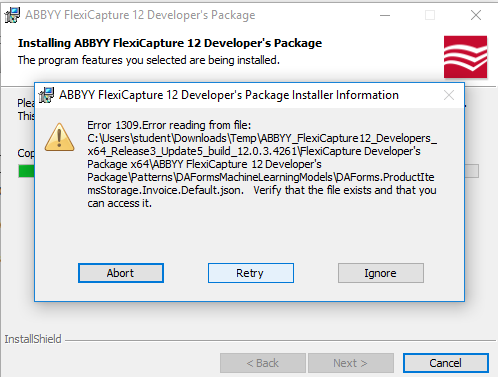 Cause
The path to the required file exceeds the Windows limit of 260 characters.
Resolution
Make a path shorter by moving extracted package to a dedicated drive. For example, C:\Temp.
Make the name of the folder with installation files where the package was extracted shorter.