Symptoms
Some of the date fields may have multiple date alternatives when creating the skill in Document Skill Designer.
Cause
The cause for this issue is that multiple acceptable date formats are set up for such fields and they contain values that may be ambiguous and have a drop-down with a choice (eg. "05/06/21" can be read differently in dd/mm/yy and mm/dd/yy formats).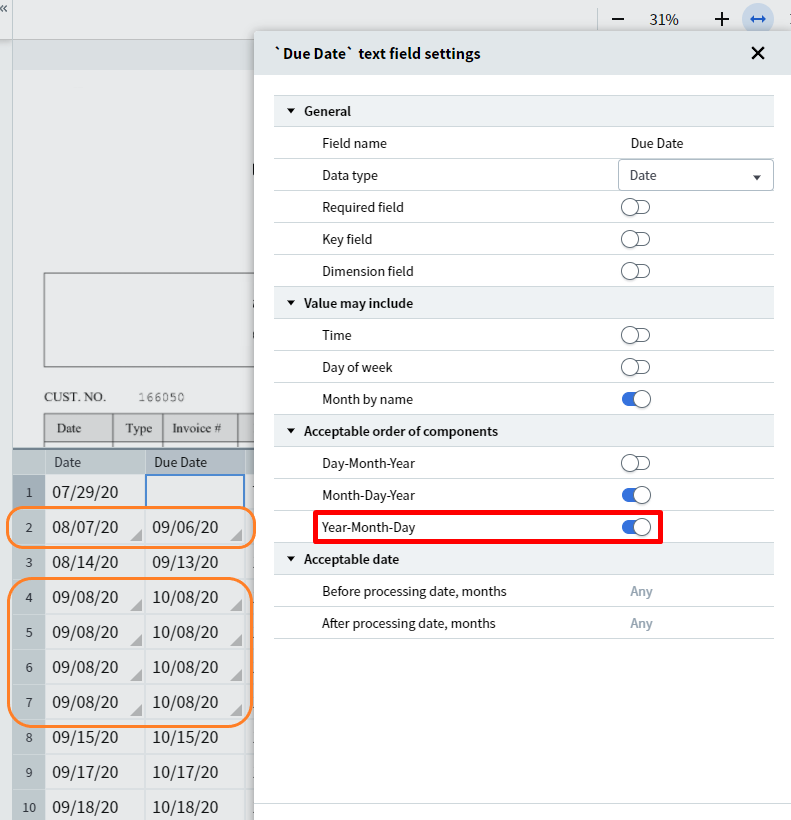 Resolution
To fix this we need to set up a single acceptable order of components for the date fields.
For an individual field, we may do that in Advanced field options.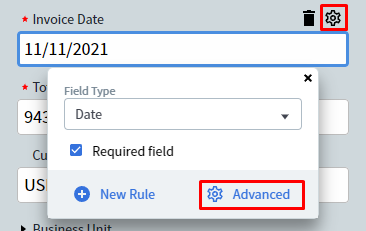 For table columns, we may set the order in "Column properties" > "Advanced" > "Acceptable order of components". Please note that to open column properties we need to right-click on the column name.